New Quake level for the original game celebrates 20th anniversary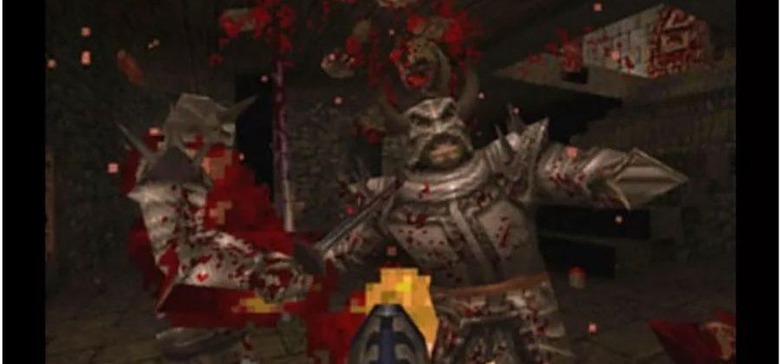 It's rare that a PC game is still remembered 20 years after its launch, so many of them are forgotten. Not Quake though, this game was of the most influential PC games and one of the first massively popular first person shooter games that helped to spawn the category. It's been 20 years now since Id software launched Quake the first time. MachineGames has a new level for the original Quake game that is available for free here.
The new episode is downloadable at no cost, assuming you have the original Quake game from Steam. If you lack Quake for PC, you can lay your hands on the game via the Steam summer sale for $2.49. Looking at the screen shot with this story, any PC gamer will remember the blocky, pixellated graphics. Quake was an awesome game and looks very retro by today's standards.
In the'90s, Quake's graphics were revolutionary and set the standard in the industry. It also pushed more than a few PC gamers to upgrade their hardware to get smoother play and better graphics. There are few details on exactly what sort of content the new episode offers.
If you are unfamiliar with MachineGames, this is the company that developed Wolfenstein: The New Order. Wolfenstein was another of the early and highly influential first person shooters of the '90s right there along with Doom. During E3 Quake Champions, a multi-player game was announced. QuakeCon is also coming in August, perhaps more details on new installments in the franchise will be offered there. If you don't recall the original Quake game, it launched on June 22, 1996. That was a Saturday and on the same weekend, Super Mario 64 launched making it a great weekend for gamers.
SOURCE: Machine Games, The Verge