New Quake episode released in honor of 20th anniversary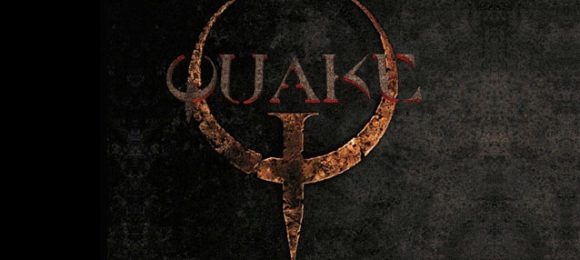 2016 appears to be the year to honor the influential FPS games from developer Id Software. First we got a brand new Doom that actually lives up to the legacy of the originals, and this last week saw the 20th anniversary of the first Quake. In an unexpected surprise celebrating the latter, a brand new episode for Quake was released — for free — by MachineGames, the developer behind the recent Wolfenstein titles The New Order and The Old Blood.
Called "Dopa," the new episode isn't a stand-alone version of the game, as it requires a copy of the original Quake. Fortunately for players, the classic game is only $2.50 on Steam right now as part of its big summer sale (if you already own the game, you can just import it into your Steam library for free).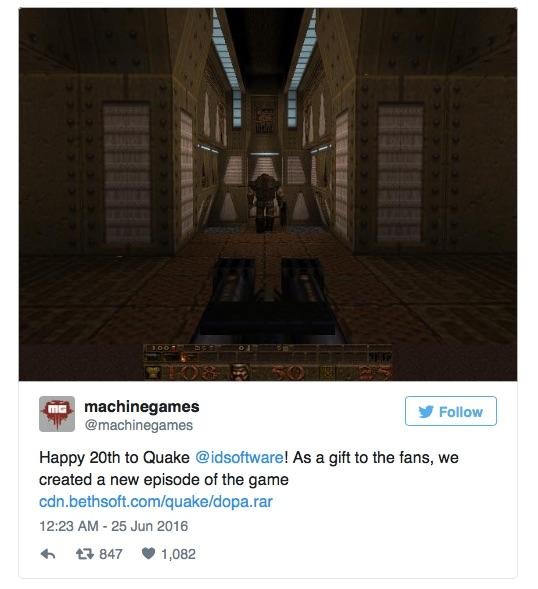 Once the game is installed, just download the new episode available as a RAR file. After the file is downloaded, extract it into the main Quake folder. Within the dopa folder should be a new "dopa" executable — just launch that and choose to start a new single player game.
As Polygon writes, another option after extracting the file into the Quake directory, is to right-click on Quake game in Steam, choose "properties," and on "set launch options" just type "-game dopa."
SOURCE MachineGames/Twitter