New PUBG update will bring FPS mode, paid cosmetic crates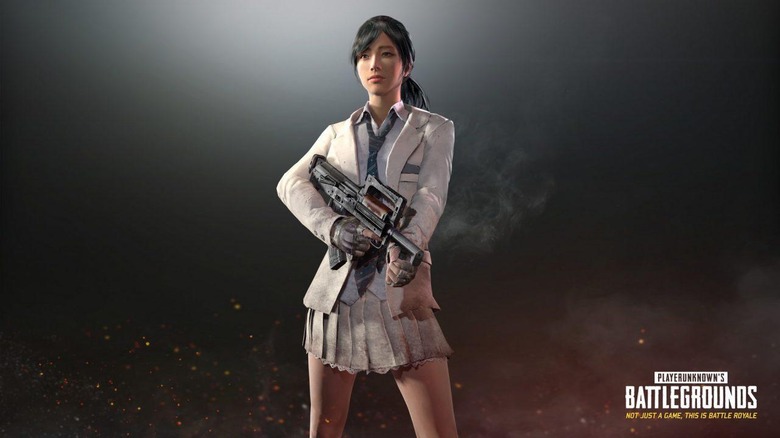 The next update for PlayerUnknown's Battlegrounds is going to be a big one. Not only will the update be adding the previously-announced first-person mode into the game, but as developer Bluehole announced today, it will be adding three new types of cosmetic crates. These new crates will feature outfits influenced by Battle Royale, the movie that inspires the gameplay of PlayerUnknown's Battlegrounds.
In a news post to the PUBG Steam community today, Bluehole reminded us that the monthly update that was supposed to be ready by the end of July will be just a little bit delayed. Instead of releasing by the end of the month, now players can expect it to arrive on August 3. With this update, PUBG's new hardcore servers will go live, which restrict gameplay to first-person view and (hopefully) make matches more tense and tactical as a result.
Along side hardcore servers, Bluehole will also be implementing three new cosmetic crates: Wanderer, Survivor, and Gamescom Invitational crates. Like the cosmetic crates that are already available in-game, these new crates will be purchased with the Battle Points players earn by participating in matches. The Wanderer and Survivor crates will be free to open and will each feature one new outfit (meaning you'll only need to purchase one of each), while the Gamescom Invitiational crates require purchasing keys with real money to open.
As you may have already guessed from the name, the money used to purchase keys will fund the prize pool for PUBG's upcoming Gamescon Invitational tournament. Here we're seeing Bluehole take a page out of Valve's book, which takes the money it earns from DotA 2 cosmetic sales and hands it out as prize money for its International tournament each year. The Gamescom Invitational will be an offline tournament that's held at Gamescom at the end of August.
Once the Gamescom Invitational tournament has wrapped up, the Gamescom Invitational crates will disappear from the store. We'll see the return of crates like this once the game enters full release, however, as Bluehole wants to implement a crate and key system after PUBG exits early access. For now, though, consider this a little taste of what's to come, for better or worse.