New PS Vita bundle coming to the US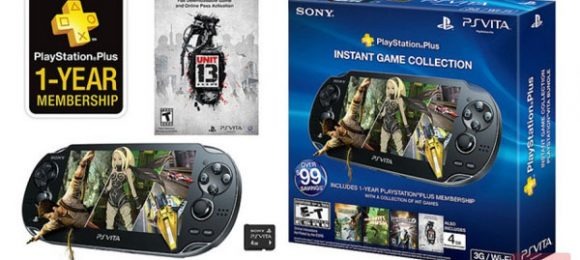 Sony's portable console, the PS Vita hasn't exactly been selling like gangbusters. Sony is hoping that the new PlayStation Plus service that is available for the little portable console will help spur gamers to purchase the device. Next week a new PS Vita console bundle will arrive in the US in time for holiday shopping.
The bundle pack will feature a black PlayStation Vita and a 4 GB memory card. The bundle will also feature a code for a copy of the video game Unit 13. One of the biggest features of the bundle is an included one-year subscription to Sony PlayStation Plus for the Vita.
The special console bundle will sell for $299.99. That bundle price represents $99 savings over purchasing each item individually. Once gamers are signed up for their free year of PlayStation Plus, they will also have access to more free download games.
PlayStation plus offers popular Instant Game Collection downloads with six PlayStation Vita games available at no cost. Those free available games include WipEout 2048 and Uncharted: Golden Abyss. Gamers who already have a PlayStation plus account to purchase the bundle will get an additional year added to the end of the current subscription.
[via CVG]