New Pokemon Sword and Shield trailer pays homage to past generations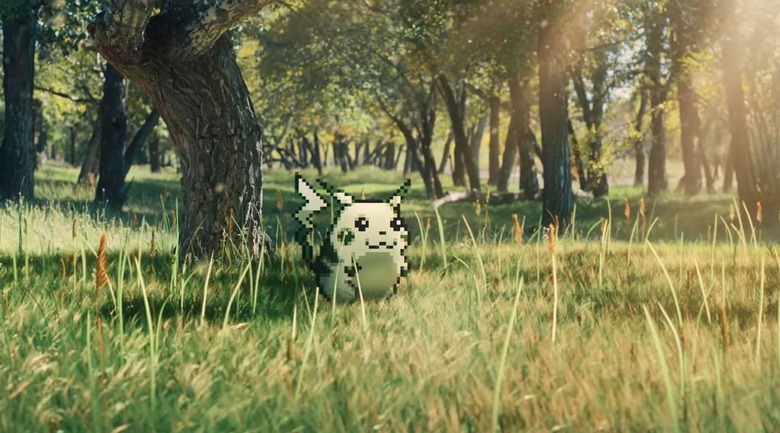 With Pokemon Sword and Shield a few weeks away, Nintendo has put together a new TV spot for the games. Though the trailer that debuted today is only 30 seconds long, it'll probably still resonate with a lot of Pokemon fans. That's because it pays homage to previous Pokemon games, beginning with the very first generation.
The commercial starts with someone powering on an old school Game Boy, which allows a classic, chubby Pikachu sprite to pop into the world. We're then shown a quick montage of all the hardware mainline Pokemon games have released on throughout the years – Game Boy Advance, Nintendo DS, and 3DS – along with various sprites that match each particular hardware generation.
In the end, all of the sprites surround a group of players, who each hold their legacy hardware into the air to transform their classic handhelds into Switches. Likewise, the sprites then transform to their new models for Sword and Shield, so on more than one level, it seems this TV spot is meant to usher in a new generation of Pokemon.
It's a little weird, but it's certainly effective. We've come a long way from the 8-bit, often oddly designed sprites from Pokemon Red and Blue, and Sword and Shield are big games in that they're among the first mainline Pokemon titles to launch on a home console.
It'll be interesting to see how Pokemon Sword and Shield perform, as they won't feature every Pokemon that's been released so far. This has been a pretty major point of contention among longtime Pokemon fans, and all the while, Game Freak has stuck by its decision. Whether or not that unrest within the Pokemon community is enough to turn these games into anything but sure hits is a big question, but we'll find out soon enough as Pokemon Sword and Shield are out on Nintendo Switch on November 15th, 2019.