New Pokemon Sun And Moon Trailer Arrives Packed With Gameplay Footage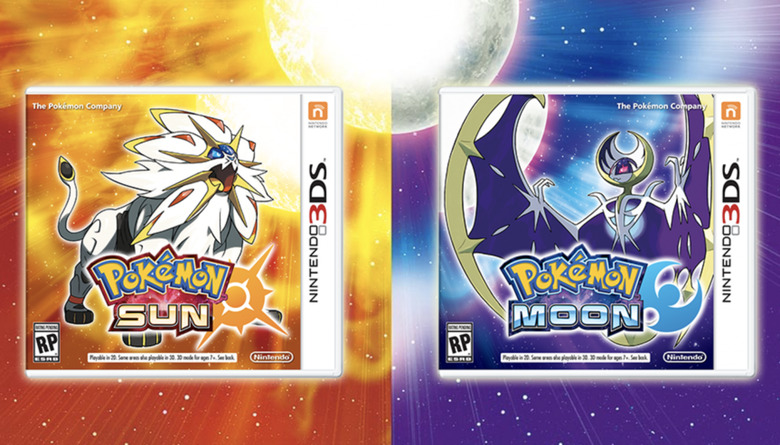 If you Pokefans can manage to pull yourselves away from Pokemon GO for a few minutes, Pokemon Sun and Moon have received a new trailer that you'll probably want to see. The trailer features quite a hefty amount of gameplay footage, giving us a longer glimpse at features like four-way battles. This new type of Pokemon battle, which was revealed last month at E3 2016, has four trainers going toe-to-toe in a Pokemon battle royale and has proven to be one of the new installment's most interesting new features thus far.
On top of four-way battles, this trailer also offers a quick glimpse at the return of Pokemon Amie. Pokemon Amie was first introduced with the release of X and Y, and gives trainers the opportunity to become closer to their Pokemon by playing games with them and feeding them Pokepuffs. While Pokemon Amie is on screen for just a few seconds, we do see at least one new item trainers will have at their disposal, with the player in the trailer grooming his Pikachu with a Porygon-shaped blow dryer.
Aside from all of that, we get extended looks at the standard Pokemon gameplay, from battling and catching wild Pokemon to trading with other players to complete the Pokedex. We also get a few brief glimpses of the new Alola region and some of its inhabitants, but the trailer offers nothing in the way of story. Still, if you've played a Pokemon game before, chances are you can already predict how to story will play out with a good degree of accuracy.
Pokemon Sun and Moon are scheduled to launch in most regions around the world on November 18, and their release will close out what's been a year-long celebration for Pokemon's 20th anniversary. It's been a big year for Pokemon, with the original Red, Blue, and Yellow versions coming to the 3DS eShop at long last, and now with the successful (if turbulent) release of Pokemon GO. Let's hope Pokemon Sun and Moon can end the year with a bang instead of a whimper.