New Pokemon GO plus wearable for trading in the mix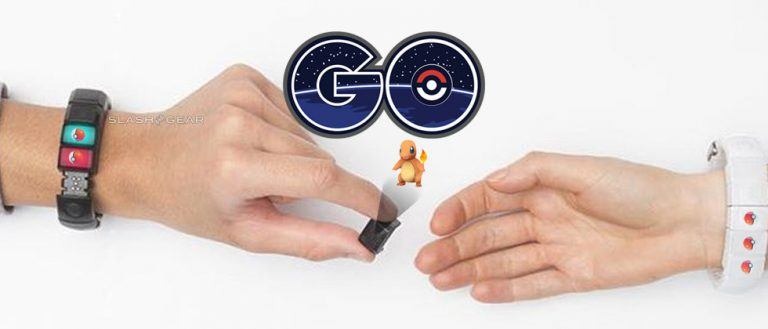 As the Pokemon GO Plus sales go as quick as they appear, Niantic may well be bringing another, more advanced device to market. This device is tipped by 9to5Mac as being Niantic's next stab at bringing hardware to Ingress, the company's first big GPS-based game. They tip that Niantic is considering their next move after that release, as well, into the world of Pokemon GO.
Nex Band allows users to plug-and-play a number of charms – or Mods, as they call them. Each of these units contains information – not unlike a removable data drive. Each of these units has its own touch-sensitive Mod lens, and works with a multicolored LED display.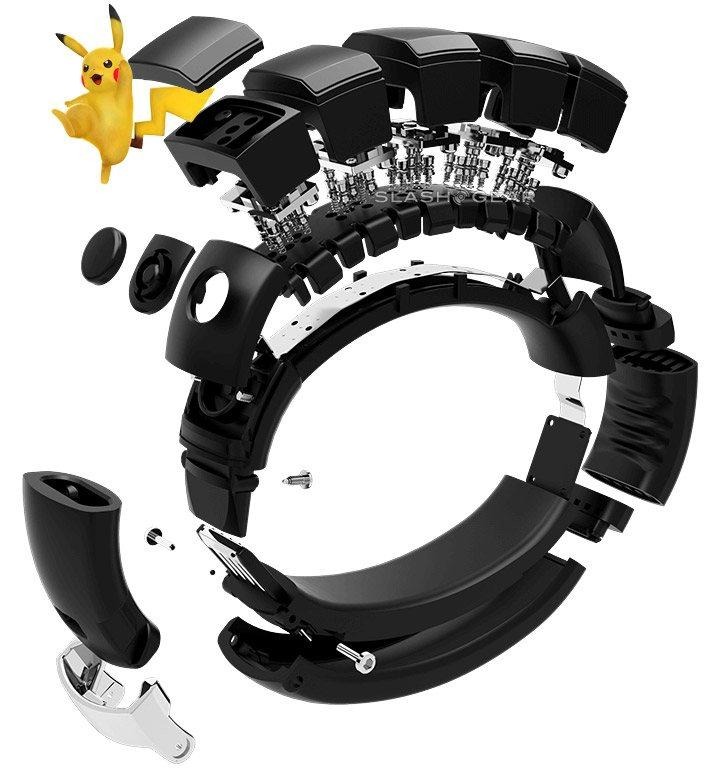 The following specifications come from a test unit listed by the Nex Band crew earlier this year. These specifications may change somewhat before the band launches in the year 2017. At this time, the device seems to have kept its basic industrial design through its dealings with Niantic.
Nex Band
• Sizing: 1x Small/Medium, 1x Medium/Large – as pictured above.
• Components: 3-axis accelerometer, vibration feedback
• Battery Life: Li-po battery charges in 2-3hr, lasts 3 days
• Ruggedness: rain, splash, sweat resistant
• Mods: Multicolored LED display, touch sensitive lens
The people that make the Nex Band go by the name Mighty Cast, Inc. The company is relatively small – less than 50 in all. According to their manifesto, the Nex Band "redefines social mobility with the world's first proximity detecting, collectible, bi-directional and fashionable wearable technology." Collectable as in... Gotta Catch Em All?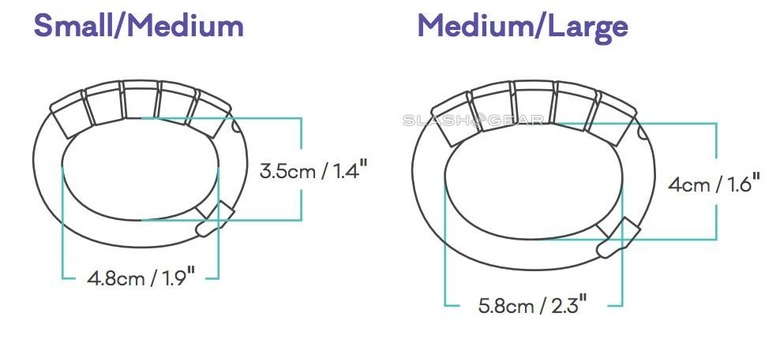 Mighty Cast said earlier this year that users of the Nex Band would be able to collect and share individual Mod charms. They went so far as to say that by collecting and trading, users would be able to share and upgrade "game pieces." They also claim to specialize in "Mobile Gaming" as well as "Brand Development and Expansion."
SEE TOO: Pokemon GO Christmas Event leaks early
According to Mighty Cast's most recent LinkedIn listing, the company is "looking to license AAA properties for the teen and young adult demographic. The company also offers turnkey solutions for companies looking to monetize or enhance their brands in the physical world."
Sounds like a match made in heaven for Pokemon GO. Imagine how awesome it would be to be able to physically trade charms to trade Pokemon in the game. Transfer the Pokemon to the wristband, see them appear, and trade with another player in real life.*
*That idea is not based on confirmed information we have as yet, but is something we can imagine happening. It's something we can imagine happening and want to see happening, too.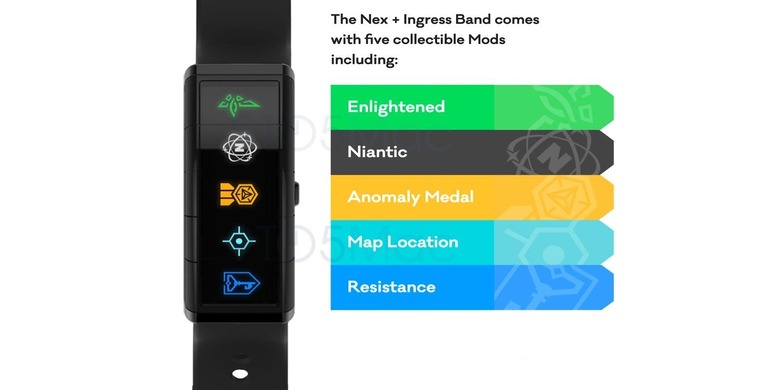 Word from 9to5Mac is that they'll be releasing an Ingress edition of the device first. This might be an opportunity for Niantic to test the water, rather than blowing up with Pokemon right off the bat. Instead, Ingress being a slightly lower-key sort of operation, Niantic can see how well the basics work out in the wild.