New PlayStation VR bundles offer golf, action, and animatronic horror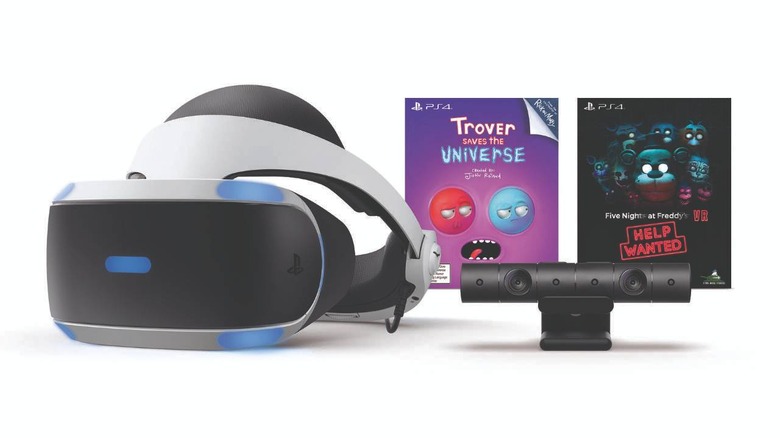 Later this month, Sony will release two new PlayStation VR bundles with the hardware players need to get started with the system, as well as games ranging from golf to action and horror. The games come in the form of both Blu-ray discs and digital voucher codes (depending on title), and they're joined by the expected PS VR demo disc with additional experiences.
If you own a PlayStation 4 console, you can greatly expand its entertainment value with the PlayStation VR system. The hardware includes a virtual reality headset, motion controllers, and a camera, enabling console owners to enjoy some of the same VR experiences as PC owners, but without the need for a separate gaming PC.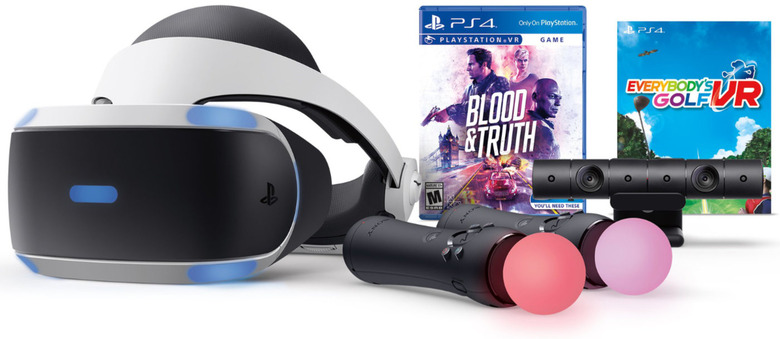 The first bundle, which is called "PS VR Blood & Truth and Everybody's Golf VR Bundle," will arrive on May 28 for $349.99 USD / $449.99 CAD. The bundle will include a Blu-ray disc of the game Blood & Truth, as well as a digital game voucher for downloading Everybody's Golf VR.
The second game bundle, "PS VR Trover Saves the Universe! and Five Nights at Freddy's Bundle," will arrive on May 31 in the US and Canada for $299.99 USD / $379.99 USD. This bundle will include digital game vouchers to download Trover Saves the Universe!, which launches on May 31, and Five Nights at Freddy's.
Both bundles will include the PlayStation VR system and the PlayStation Camera, but only the "Blood & Truth" bundle will include two PlayStation Move Motion controllers. When purchased separately, a two-pack of PS Move controllers typically costs $99 USD, depending on retailer.