New Peugeot Plug-In Hybrid Powertrains Aim For Efficient Excitement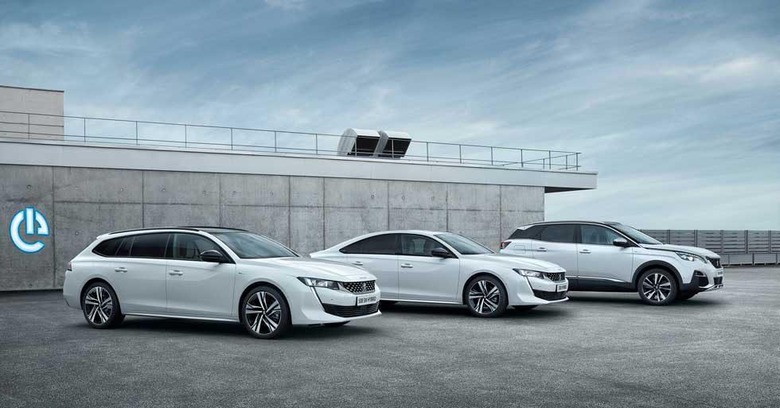 Peugeot has announced new plug-in hybrid gas engines that aim for performance and efficiency in various vehicle segments. The engines will complement the Peugeot 3008, 508, and 508 SW engines already available. The new engines will be used in Hybrid and Hybrid4 four-wheel drive configurations.
Peugeot plans to roll the new engines out in the second quarter of 2019. These new engines will offer enhanced driving modes including a 100% electric mode. Other modes include Hybrid4 four-wheel-drive, Sport mode, and Hybrid mode.
Peugeot says that the engines will offer 180hp, 225hp or 300hp depending on the application. The 1.6L will give 180hp in Hybrid mode and 225 hp in Hybrid 4. The engines are paired with an 8-speed e-EAT8 transmission that is specific to the hybrid engines. An electric motor is linked to the transmission and delivers 110hp/80kW to the front wheels.
The transmission uses wet multiple-disc clutch rather than a torque converter and gains 60Nm of torque. The rear suspension of the car has its own electric motor in Hybrid4 designs that adds in 110hp/80kW for four-wheel drive mode. Electricity is stored in a 300V lithium-ion battery pack under the second row of seats on Hybrid and Hybrid4 models.
Peugeot is adding in a brake mode that allows deceleration without having to press the brake pedal. In 100% electric mode the i-Booster brake system recovers energy when braking or decelerating when the foot is lifted off the throttle. The battery pack can be fully charged in 7 hours with a standard plug or in four hours with a Green'up type socket.
SOURCE: Peugeot