New PDA concept will make diagnosing server problems a breeze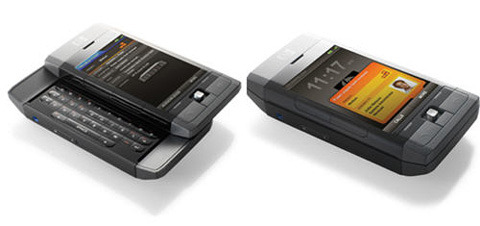 How many people do you know that carry a dedicated PDA? Personally, I don't know anyone that does. Everyone seems to have switched over to phones that can do it all for them. I guess there must still be a market for them because Seattle-based design firm Teague has released a concept for a new HP device.
It seems to have a nice rugged appearance to it, which is always great. It appears to be designed as more of a datacenter diagnostic device than a standard PDA. "It visualizes and communicates problems related to HP servers and data centers, and works as a fully-integrated system to streamline day-to-day tasks."
I've never worked in a datacenter, but I've spent my fair share of time in a server closet, and I could definitely see something like this coming in handy. Seems like others have the same idea, since it won the If Design Award at CeBit this year.
Teague Breathes New Life into PDAs with Rugged Concept for HP [via gizmodo]