New PayAnwhere turns any iOs device into Apple Pay, credit card PoS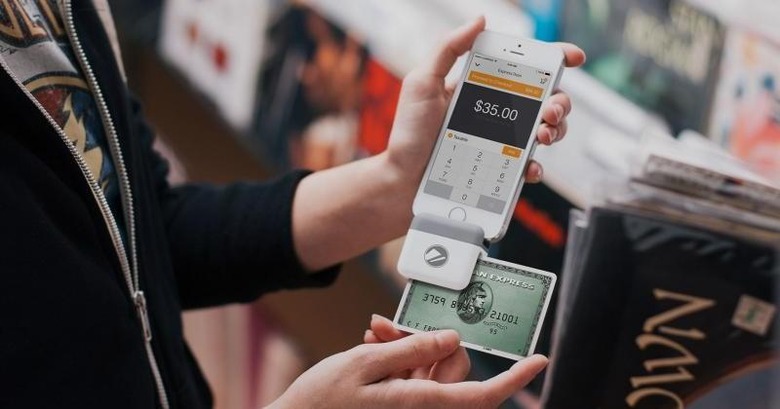 One of the biggest hurdles to the adoption of a theoretically more convenient wireless payment system is the lack of compatible terminals to support it. Migrating to the new payment system, or even just adding wireless payment in addition to conventional magnetic strip terminals is now small task. To help push that industry forward, and especially the new Apple Pay, North American Bancard had announced a new PayAnywhere accessory that turns any iOS device into a terminal that supports Apple Pay and other payment methods, both wireless and physical.
PayAnywhere is no greenhorn. It has been in operation since 2011, supporting NFC, magnetoc strip, and EMV-based payment systems and boasting of 300,000 merchant locations across the country. Considering it is already an Apple-friendly accessory, it makes perfect sense that it would jump on the Apple Pay train as well.
Although a latecomer to the mobile payment party, Apple Pay is nonetheless expected to overtake older players and is even hoped to help push the industry forward. It is hard to ignore the weight of Apple's name that it can throw around to grab sweet deals with merchants and payment providers. Apple Pay is also touted to be one of the most secure payment systems of its kind. It doesn't store any credit card information on the device or even on Apple's servers. Instead, only a unique Device Account Number is stored in the iOS device's Secure Element. And for each and every transaction, a one-time security token is used for authentication.
As part of the partnership, PayAnywhere devices will be featured in Apple stores starting next month and will retail for only $39.95 with no setup or monthly fees. To sweeten the deal, Bancard will be throwing in the first $5,000 Apple Pay transactions for free.
This announcement, and PayAnywhere's launch, neatly coincides with Samsung Pay's own beta test and launch. Like PayAnywhere, Samsung Pay's spiel is that it can work with any payment system. Samsung's advantage, however, is that merchants won't even need to purchase a separate accessory, or an Apple device if they don't have one yet. Only time will tell which system will appeal more to merchants and, eventually, users.
SOURCE: PayAnywhere