New Nintendo 3DS XL System Transfer Requirement: Screwdriver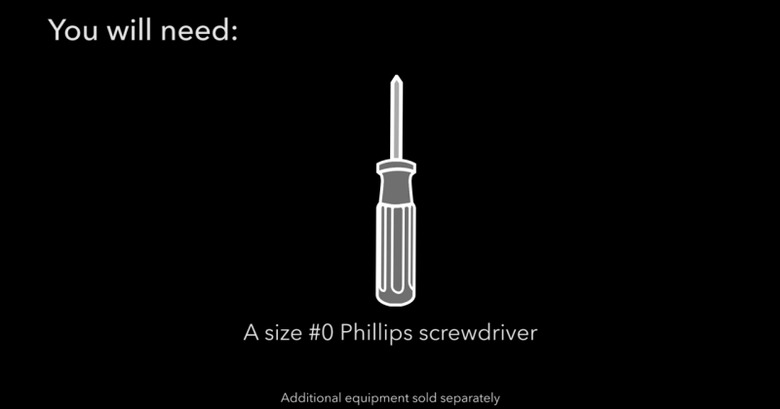 Ready to trade in your old Nintendo 3DS for a brand new Nintendo 3DS XL, launching in the US this weekend? Better hold on to your horses first. Unless you want to start absolutely from scratch, you will most likely want to transfer your files and games from the old system to the new one. But alas, it won't be a quick and easy ride, as performing a system transfer between the two generations is quite a laborious undertaking. You even need a screwdriver to do so!
Granted, the #0 Phillips screwdriver only comes into play when it's time to remove the New 3DS XL's back plate to get to the included 4 GB microSD card. It's still a few steps too many when you consider that the older system lets you put in and take out the SD card with relative ease. And that's not even considering yet the fact that you are performing a lengthy series of tasks, from backing up the old system, preparing the new system, taking out their respective cards and using a computer to copy files from one card to another.
Fortunately, Nintendo has a released a video below that guides you through the numerous steps. But as the three-minute video proves, it is going to take some time, especially if you have a lot installed already. Granted, you can probably skip a few steps if you do a System Transfer via WiFi, but that will most likely even take longer in terms of time consumed.
Nintendo could have probably made it easier to migrate to its new handhelds. Rival products simply restore a new system from a cloud backup once you've logged in to your account on the new device. Nintendo requires you *not* to even create a Nintendo Network ID account on the new handheld. Suffice it to say, if you're looking to trade in your old 3DS for a new one, forget about doing to right then and there, or at the very least be prepared for a long waiting time.