New Nintendo 3DS XL confirmed for US on Feb 13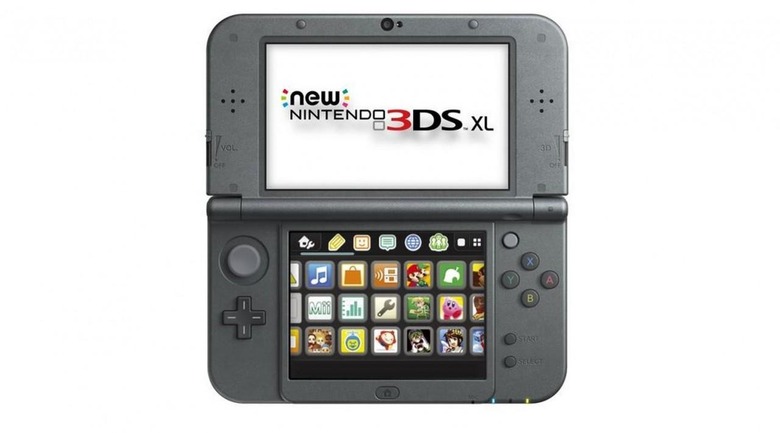 Yesterday a flier surfaced indicating that the New 3DS will be arriving in North America on February 13. The leak was just ahead of the Nintendo Direct session held this morning, and during it the company confirmed that the rumor was true, giving some additional details about what its North American fans can expect. Interestingly enough, it looks like only the New 3DS XL — the larger of the two — will be launching in the US, with the regular-size version being conspicuously absent.
Says Nintendo, the larger of its two newest 3DS models will be arriving in the United States on February 13 for $199.99 USD. The New 3DS XL will be available in black and red, as well as with a couple of game-based designs that'll be exclusively available through GameStop stores.
The New 3DS XL will be available with The Legend of Zelda: Majora's Mask 3D inspired-artwork and the game pre-installed, as well as a Monster Hunter 4 Ultimate design with the game pre-installed. The latter bundle in particular will be sold for $229.99 USD.
Joining the handheld console will be The Legend of Zelda: Majora's Mask 3D game on February 13, as well as some classic Super Mario character amiibos and the addition of Super Smash Bros. for Nintendo 3DS amiibo compatibility.
SOURCE: Nintendo