New Need for Speed game will require constant online connection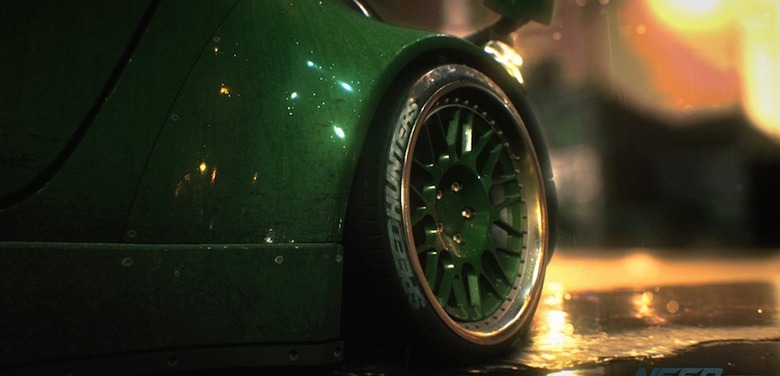 Now that it has been revealed that a new entry in the Need for Speed game series is coming this year and will act as a "reboot" of the franchise, players have been wondering what they can expect this time around. Publisher EA has recently taken to answering some questions on Twitter, and yesterday stated in one reply that the game will require and internet connection at all time to be played. This sort of thing may sound familiar, as it was a controversial part of Microsoft's initial announcement of the Xbox One console.
The new Need for Speed will be released on the PC, as well as PlayStation 4 and Xbox One, both of which are greatly benefited by being online connected, whether it be multiplayer features or their digital content stores. Microsoft's original requirement that the Xbox One always be connected to play games upset many gamers, and they eventually scrapped it.
Need for Speed being always online may or may not upset some fans, as we don't even know yet how general gameplay will work, but EA says that the benefits of being connected will be nice. The game's blurb says it will let players "carve your own unique path, via multiple overlapping stories, gaining reputation on your journey to become the ultimate icon." Adding that to a constant internet connection, and it sounds like it may be an open-world style game, where players can come across each other at random.
@DeanRheims NFS will require an online connection, but the benefits are nice. More variety and a more rewarding experience with friends.

— Need for Speed (@NeedforSpeed) May 28, 2015
A few other leaked details have put the game's release on November 3rd, as well as naming the five main gameplay modes: Speed, Style, Build, Crew, and Outlaw. More information, including the reasons for the always online requirement, will surely be discussed during E3 next month.
SOURCE @NeedforSpeed/Twitter
VIA Eurogamer