New NEC AccuSync Monitors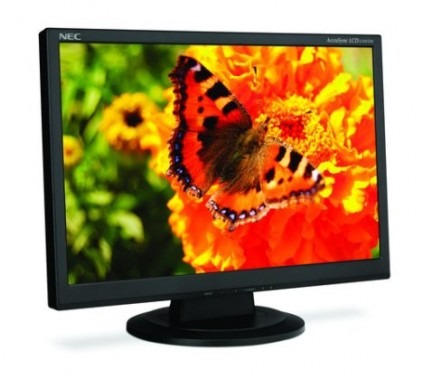 Three new AccuSync monitors from NEC are coming this March. There is a 17, 19, and 22 inch model, all three have both DVI and VGA inputs.
They also lose the external, and ugly, speakers that cloud up the outside of the LCD. Oh, the speakers are still there, they are just hidden under the bezel instead of taking up a large external unit that is rather unsightly.
The 17" has a slow 8ms response time and an 800:1 contrast ratio, the 19" has 1000:1 contrast ration, and hopefully a faster response time, the 22" has a 900:1 contrast ratio. They can be had, when they drop, for $210, $230, and $320 respective to their sizes.
[via ubergizmo]