New Mini Clubman grows to accommodate five adults comfortably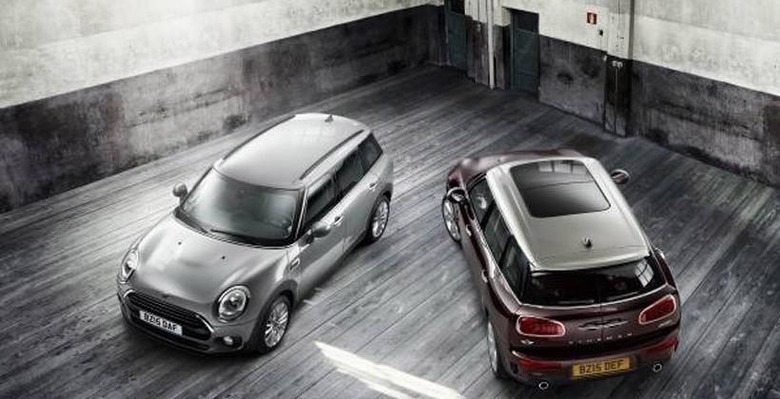 If you have ever ridden in the back of a Mini Cooper, you know that the car is very small and uncomfortable. The normal Cooper might as well be a two seater if you need to haul around more than two people and a couple of kids. The Mini Clubman is Mini's larger vehicle and that car has been refreshed and has grown in key areas for more comfort.
The new Clubman keeps the split rear doors of the original Clubman in the back rather than going with a traditional hatchback design. Clubman is a 5-door car and has grown in length by 27cm, width by 9cm, and wheelbase by 10 cm in an effort to make the car comfortable for five adults. The luggage volume of the car is 360 liters and the seats fold down in the back for more room when needed.
The interior has been refreshed with a broad instrument panel and new instrument cluster on the steering wheel. The car will be offered with three different engines. One of the engines is a 4-cylinder diesel that produces 150hp in the Mini Cooper D Clubman. The base Clubman has a 136hp 3-cylinder engine with the twin-power turbo with the S Clubman using a 4-cylinder Twinpower engine.
The Cooper S Clubman will get an 8-speed Steptronic transmission with the 6-speed Steptronic being an option for the normal Clubman. Dynamic damper control is available and driving modes are optionally available to set the car for green driving, MID, and Sport. A wide range of options are offered including a LED lighting kit and a bunch of customization options for the exterior including John Cooper Works aerodynamic bits.