New Microbattery Can Independently Power Microchips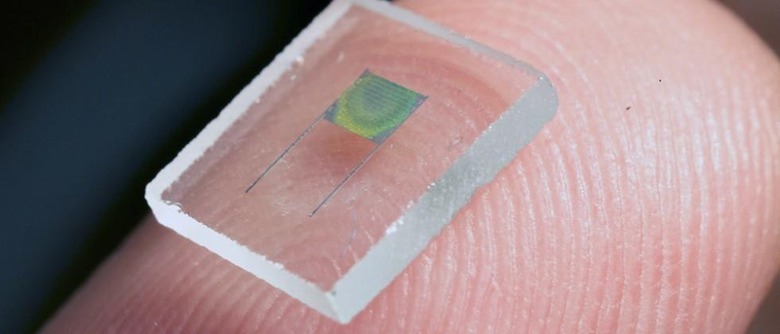 As electronic devices keep scaling down, batteries need to find a way to maintain performance under smaller size constraints. Researchers from the University of Illinois at Urbana-Champaign have created an incredibly thin, high-performance, 3D microbattery, which could be the answer to powering individual microchips apart from any separate power source. The research team printed the tiny power source using a technique combining 3D holographic lithography and 2D photo-lithography. The new technique allows for greater control of the electrode's structure; so, the batteries can easily be tailor-made for various applications. The scientists detail the new fabrication technique in their research paper.
Even the tiniest functioning devices usually have their power supplied externally, but this miniscule battery could pave the way for integrated power onboard microchips. It is only 10-μm-thick, is capable of creating a a 0.5 mA current strong enough to power an LED.
According to materials science and engineering professor, Paul Braun, "A miniaturized high-energy and high-power on-chip battery would be highly desirable for applications including autonomous microscale actuators, distributed wireless sensors and transmitters, monitors, and portable and implantable medical devices."
The microbattery also has future applications in the Internet of Things (IoT) wherein ordinary devices from refrigerators to light switches can all communicate with each other wirelessly. Eliminating the need for an external power source would also make it easier to scale down IoT components for small objects like car keys.
Via: Gizmodo