New MapQuest app for Android and iOS 7 gets customizable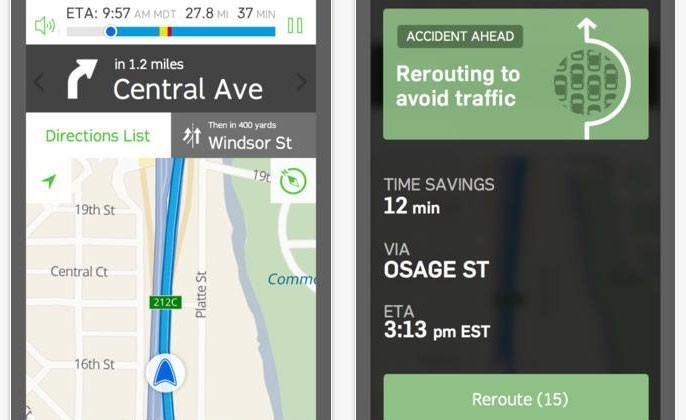 MapQuest is one of the mapping companies that has been around for a long time. MapQuest has announced that it has completely redesigned its mobile nav app for Android and iOS 7 users with new features. The new MapQuest mobile app has customizable category buttons making it easy to find business close by.
The app now uses high-resolution vector maps with improved quality and enhanced zoom features. The updated app also gets a new ETA status bar, which MapQuest says is an industry first. That ETA status bar keeps drivers informed of the time and distance remaining to their destination and any anticipated in-route traffic.
In addition to the customizable category buttons, drivers can also use customizable map layers to create shortcuts to their favorite places. The app also provides "Home" and "Work" buttons making it easy to get directions from wherever you are to the two most frequent destinations most of us drive to.
The app also provides voice-guided, turn-by-turn navigation and real-time traffic re-routing. The app is currently available for download on the App Store and Google Play at no cost on both platforms.
SOURCE: Android Community