New MacBook is a smaller MacBook Pro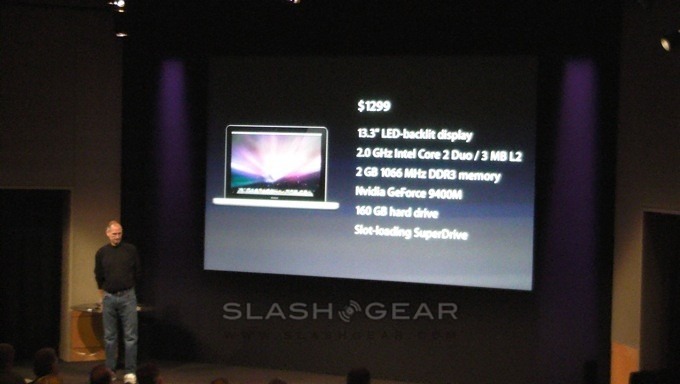 It has the same casing as the MacBook Pro, and is being dubbed the "next generation MacBook." In fact, it will use a NVIDIA 9400M chipset, feature up to five hours of battery life, and will cost you $1299. A 13.3-inch is standard.
The $1599 version features a 250GB HDD with a backlit keyboard and slot-load drive, plus a 2.0GHz Core 2 Duo CPU and 2GB RAM. Actually, the processor is the same for both versions. The cheaper model will not feature a back lit keyboard, however.
Both models are shipping today and will be in stores tomorrow. You can upgrade them to 4GB RAM, a 320 GB 5,400 rpm HDD, a 128 SSD, DVI, dual-DVI and VGA adapters.