New MacBooks fitted with NVDIA GeForce 9400M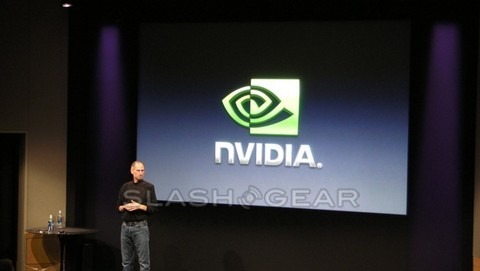 Apple has been talking with NVDIA in regards to a new graphics product the NVIDIA GeForce 9400 M. Apple wanted to know if it could be used in a mobile device. The NVIDIA GeForce 9400 M is a single die with both chipset and GPU, the bulk of which takes up 70%.
The GeForce 9400 M has 16 parallel graphics cores and 54gflops of performance. The GeForce 4900 M is five times faster than current graphics in MacBook Pros,in the real world that translates to 6x the performance. The existing NVIDIA in the current MacBook Pro has only 55% the performance of the NVIDIA GeForce 9400 M.
This upgrade certainly blows away any current MacBook Pros in terms of graphics. Apple is not able to fit much more power in a smaller package. Going with a new graphics setup this will eliminate the NVDIA graphics issue the MacBook Pro is currently having.