New Mac App Store revealed: video previews, tips and more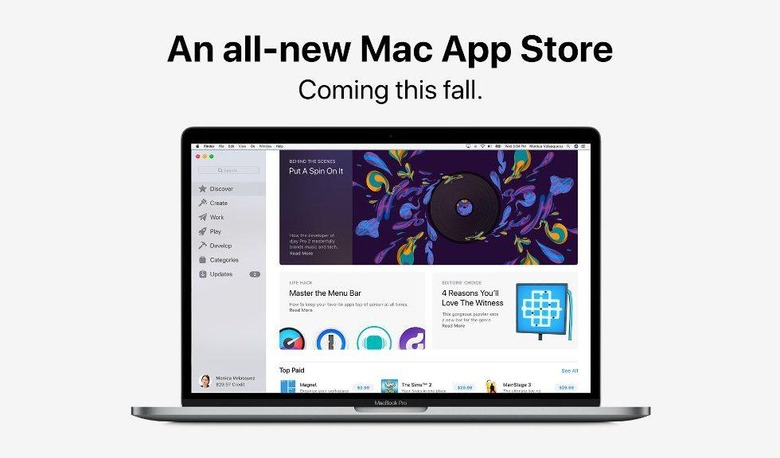 Apple has unveiled a totally redesigned Mac App Store arriving in macOS Mojave. The new App Store brings over some features you'll recognize from iOS, such as video previews for apps on the Mac version of the store for the first time. Apps are split into new sections, reviews are more prominent, and the company is even bringing tips directly to the store.
The new Mac App Store features sections for specific app types: Discover, Create, Work, Play, Develop, Categories, and Updates. Clicking on these sections will take you to apps relevant to them, though the categories section provides the narrower, easier-to-browse groupings many likely prefer.
Apple is bringing tips articles into the Mac App Store, giving users direct access to information on how to use the apps they've already installed. Joining those articles are redesigned product pages, which make user reviews more prominent and bring the app's rank to the forefront.
The video previews, meanwhile, are exactly what they sound like: videos that give you a better look at an app than screenshots. As well, Apple has introduced a new review and ratings API for Mac apps that will make it easier for Mac users to review their favorite products.
Finally, Apple also revealed that new products are coming to the Mac App Store soon, including Microsoft's Office 365, Lightroom CC, Panic Transmit, and BBEdit. The new Mac App Store will be made available in macOS Mojave soon. Get the rest of the event's news via the SlashGear Apple portal!