New Lumia 800 update "nearly triples" battery life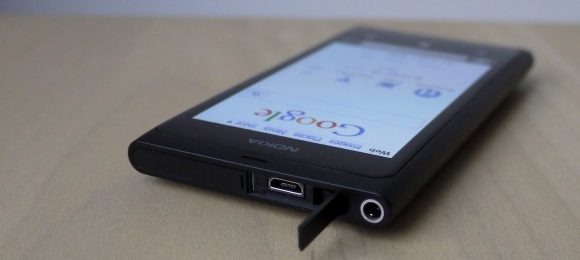 Despite receiving generally favourable reviews, one problem that has consistently plagued the Nokia Lumia 800 is the poor battery life. Users have also reported charging issues in the past, unable to start the phone when battery life has been depleted. Nokia have rolled out two updates in the past to address these issues, and now a third has gone live in Singapore.WPCentral is reporting that the update with a version number of 12070 is currently being pushed to Lumia 800s in Singapore. The update supposedly brings better battery performance, with claims of "nearly tripled" battery life. The phone has also been tweaked to draw just 70mA of power during idle time.
Other improvements are said to include refined screen brightness controls and adjusted white balance in the camera application. An issue relating to audio bass has also reportedly been rectified. Users on xda-developers have also uncovered references to new camera features, including a panarama mode, and a self timer, although these features aren't yet available to use.
Currently the update is limited to Lumia 800s in Singapore, and there's no indication yet on when Nokia plan to roll out this update to the rest of the world. Typically Nokia post any major updates to the Nokia Conversations blog, although there has been no mention of the 12070 update there yet.
[via intomobile]