New LG Music Flow speakers work with Google Cast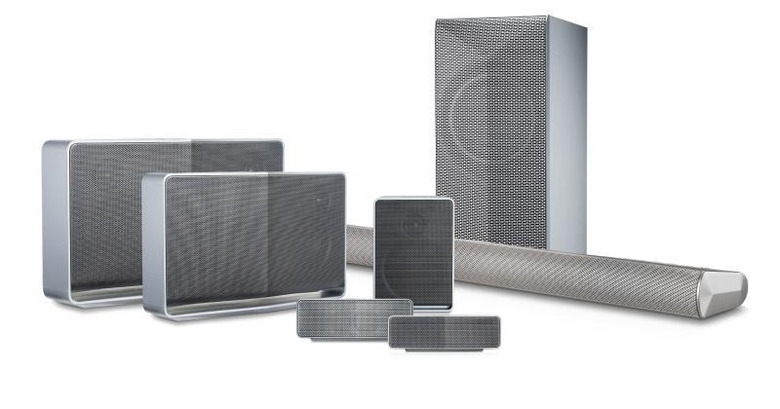 LG is introducing seven new members to its Music Flow family of speakers. What makes these seven noteworthy, aside from being new, is that they are the first of their kin to support the Google Cast streaming technology. This means that users will be able to "cast" their music easily and effortlessly, not just from their Android smartphones and tablets, but also from iOS and Chrome OS devices. With the new Music Flow line, audiophiles will be able to enjoy the benefits of quality wireless audio, on top of LG's own special features.
Google Cast is the same technology that powers the popular Chromecast HDMI dongle. In a nutshell, devices stream content over the same wireless network, which is then received by a Google Cast-enabled device. Aside from the Chromecast and Android TV, few other devices advertise support for Cast. Those numbers, however, swell up today with the addition of this new batch of LG speakers.
Aside from being able to cast local content, Google Cast also supports streaming from online services, including Google Play Music, Pandora, Songza, TuneIn, iHeartRadio, Rdio, and more. Since the music streams directly from the Internet, it audio quality and stability is, on paper, better than streaming from phone to speaker using Bluetooth. In addition, LG has partnered with Deezer and Spotify for even deeper integration.
LG's speakers also bring with them their own LG-exclusive features, like Home Cinema Mode and Auto Music Play. LG's Advanced Wireless Network also lets these speakers connect to one another in a daisy chain setup. And yes, when all else fails, users can fall back to Bluetooth to stream their music over.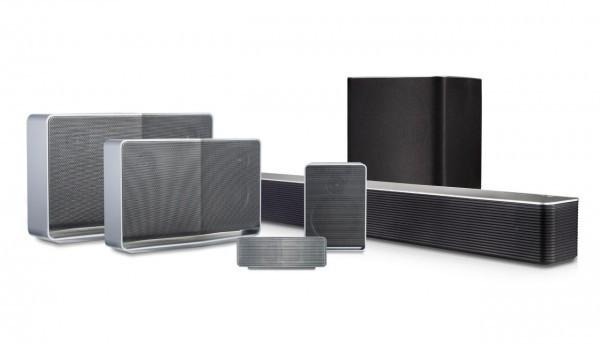 The seven new speakers include the Wi-Fi Speakers H7, H5, and H3 as well as the Wi-Fi Sound Bars HS9, HS7, and HS6. These six will be available starting this month. LG is also unveiling its first battery-powered Portable Wi-Fi speaker, the H4 Portable, which will debut in May.
SOURCE: LG