New Leaked Pictures Of Black Xbox 360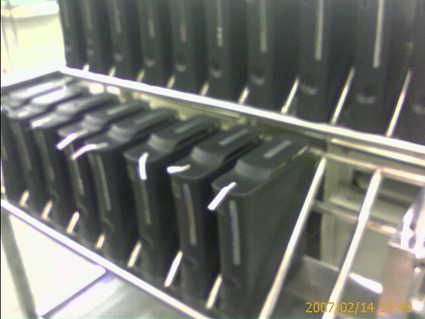 By now you've surely heard all of the rumors surrounding the Black Xbox 360. You might have even seen a few questionable pictures of the supposedly updated console. We've got a nice picture that shows several of these machines at the end of a production line.
The shots even suggest that the updated hardware will also include a 120GB hard drive. This will no doubt be welcomed by Xbox fans everywhere.
While nothing has been confirmed by Microsoft, it's being said that they have a "major announcement" on Wednesday. Could this be when they announce the Xbox 360 Elite?
Spy shots of Black 360 surface [via crave]