New Kindle tipped to be thinner, have a battery case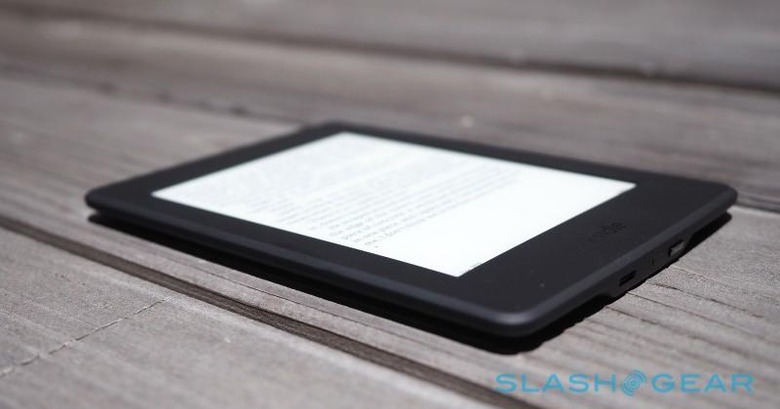 It has been almost a year since Amazon put out a new Kindle model, the $119 Paperwhite, and you might think that ebook readers have more or less reached their perfection. No quite, if this latest insider tip is to be believed. Hot on the heels of Jeff Bezos' teaser announcement of an upcoming new Kindle, insider sources are dropping hints on what will make this latest addition to the family interesting. Those sources claim that this new Kindle will be the thinnest Kindle yet. But, it might compromise on the battery in the process.
Well loved by readers, Kindles haven't exactly gone out of fashion, despite the onslaught of mobile devices. Friendlier to both eyes and batteries, e-ink devices still offer an experience that not even an iPad can deliver, at least as far as common, black and white books go. At the same time, however, they are substantially less sensational than their smartphone and tablet cousins. Features sets are usually spartan and the readers are built to last that it might be hard to persuade owners to upgrade to newer models.
Amazon might give some of those owners pause with its upcoming Kindle, if sources are correct. That Kindle will be thinner than previous models, and the thinnest, the Kindle Voyage, is already 7.6 mm thin. The Kindle will also be a high end one, if Bezos' "top of the line" remark does imply that. So we could still expect features like touchscreen, backlight, and maybe even 3G, despite the supposed thinness.
So how did Amazon achieve that feat? By sacrificing some of the battery, apparently. While e-book readers aren't exactly battery drainers, eventually they will be in need of a charge. Instead of having to plug in to a wall socket periodically, Amazon will reportedly sell a protective case that also doubles as battery pack. Now, that case will most likely bulk up the Kindle, but it is removable. Considering how rare you need to charge a Kindle, you might not need to put it on all the time.
Amazon is supposedly also working on another type of cover that uses solar power to recharge itself. That, however, might not come in the near future.
SOURCE: Wall Street Journal