New Justice League trailer brings all the heroes to the table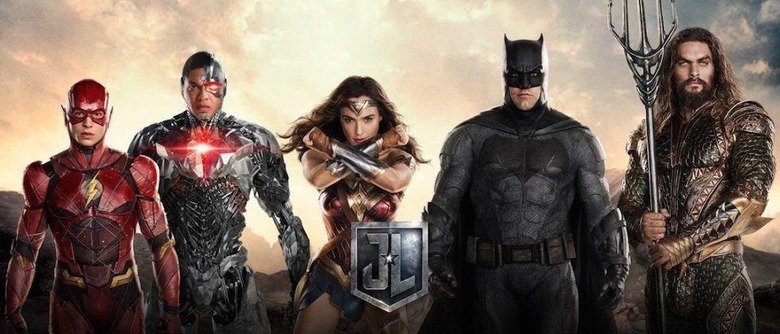 The moment DC fans have been waiting for has arrived, as Warner Bros. have released the first full trailer for the upcoming Justice League movie. Just as Marvel's Avengers did, the film brings together some of the comic book world's most iconic heroes, including Batman and Wonder Woman. Best of all, despite being directed by Zack Snyder, Justice League appears to have a much more fun and lighter tone, almost making up for the dreary and disappointing Man of Steel and Batman v Superman: Dawn of Justice.
The new trailer doesn't fail to deliver glimpses of action and style. Things are kicked off by Bruce Wayne (Ben Affleck) and Wonder Woman (Gal Gadot) pairing up to bring together the rest of the world's superheroes in order to protect humanity; namely Aquaman (Jason Momoa), Cyborg (Ray Fisher), and The Flash (Ezra Miller).
Sadly, there's no sign of Superman in the movie (yet), but the trailer does reveal appearances by Lois Lane (Amy Adams) and Commissioner Gordon (J.K. Simmons). And while seeing Cyborg on the big screen for the first time is cool and all, let's not pretend like Aquaman riding on top of the Batmobile isn't the most exciting part of this clip.
Justice League will be hitting theaters across the US on November 17th, following the June 2nd release of the stand-alone Wonder Woman film. So far, it's looking like Justice League is a DC to anticipate, but let's just keep in mind that it's being helmed by Snyder, and how badly we've been burned before.
SOURCE YouTube/Warner Bros.