New John Wick Chapter 3 - Parabellum trailer doubles-down on action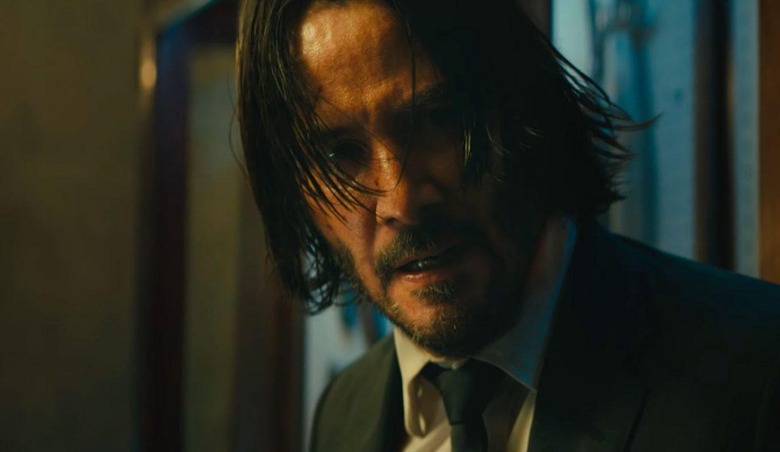 Earlier this week, Lionsgate released the first teaser trailer for John Wick: Chapter 3 – Parabellum. It was a teaser in every sense of the word – the 10 second clip merely showed John Wick running through the rain before revealing that a full trailer would be released on January 17. That just so happens to be today (crazy, isn't it?) and as promised, that first trailer for John Wick 3 is now live.
This first trailer is essentially an expanded version of the teaser we saw earlier in the week. It depicts John being excommunicated from The Continental and the assassins that associate with it. Wick now has a $14 million bounty on his head as well, which means that pretty much every other assassin will be attempting to hunt him down and cash in.
As you might imagine, that contract leads to plenty of bloodshed, and there certainly isn't any lack of that in the trailer. John Wick isn't entirely alone as he attempts to survive this onslaught of assassins and hitmen, though – he'll have the help of fellow assassin Sofia, played by Halle Berry.
The trailer is fairly light on exposition, but that's okay. The only thing most of us need to know going into this movie is that it's John Wick vs. everyone else and we're going to get plenty of cool gunfights as a result. Fighting katana-wielding assassins on a motorcycle? That's in there. What about fighting on horseback? That's in the trailer too, and it's all set to "The Impossible Dream" by Andy Williams. What's not to love?
John Wick: Chapter 3 – Parabellum (which is quite the title) is currently scheduled for release on May 17, 2019. We'll likely see another trailer or two before the movie's premiere date rolls around, but in the meantime, head down to comments section and tell us what you thought of this first one.