New iPhones leak in 3 sizes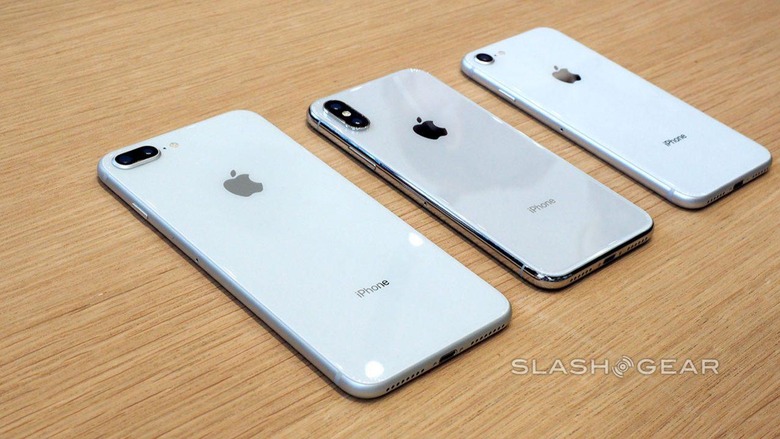 Three new iPhones appear to be on the way as a set of frontside glass panels appeared in leaks this morning. Two separate sources had their hands on the goods, both sources with fairly incredible track records when it comes to this sort of thing. If what they presented is real, Apple will come to market later this year with three devices: iPhone, iPhone X, and iPhone X Plus.
In the images shared today (below), three devices appear quite plainly. There's a mama bear, a baby bear, and a papa bear. The baby bear is, apparently, not the least of the three. Instead we're looking at more of a Bugs Bunny sort of Three Bears situation, in which the baby bear isn't the smallest, nor the smartest.
NOTE: If it wasn't entirely clear, the image above shows the iPhone X, iPhone 8, and iPhone 8 Plus. These were lined up at the iPhone X event in 2017. The new phones' display glass pieces are shown below. These leaks come from Venya Geskin on Twitter and SlashLeaks – though the SlashLeaks image is a rendering, not a photo, so... there.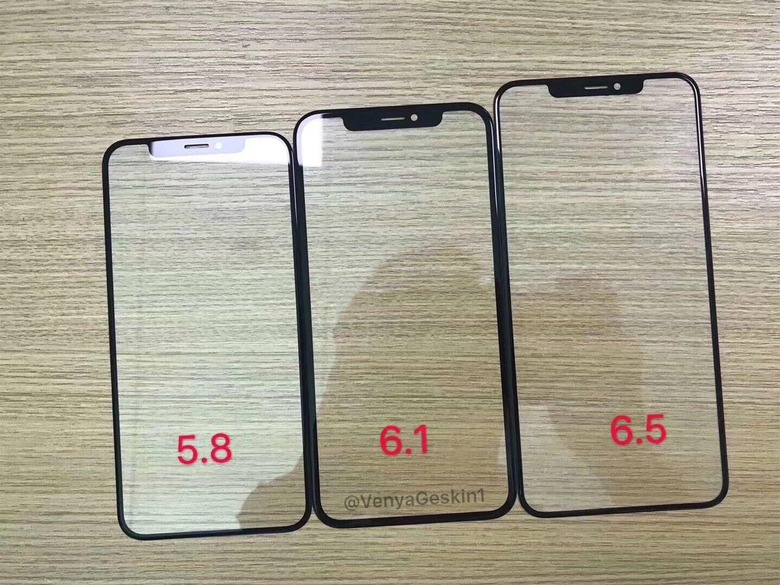 Instead, the smallest of these is likely the iPhone X. With a similar body and display, this is the device all the way on the left. The mid-sized device is likely the iPhone 2018. That'd be the device that'll be the least expensive because it'll have fewer features and a display that's LCD instead of OLED.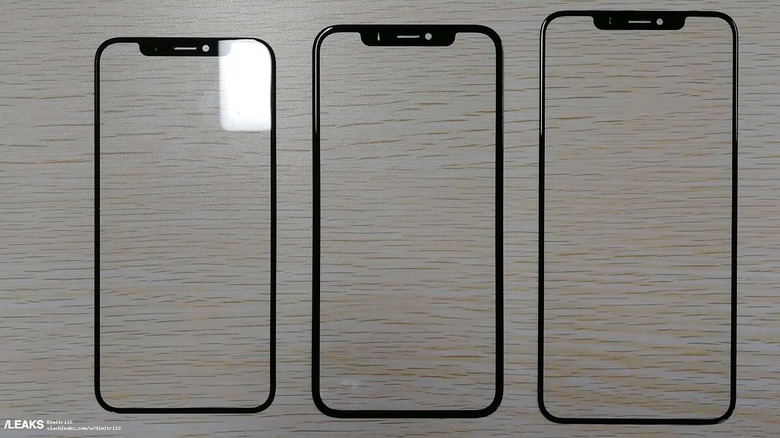 The largest device is likely iPhone X Plus. That will have all the features that the iPhone X had last year, but BIGGER. There might also be some super-powered camera business that we've not yet heard of. Don't expect any Touch ID here, either – all three of these devices clearly have the frontside collection of sensors and cameras ready for Face ID instead.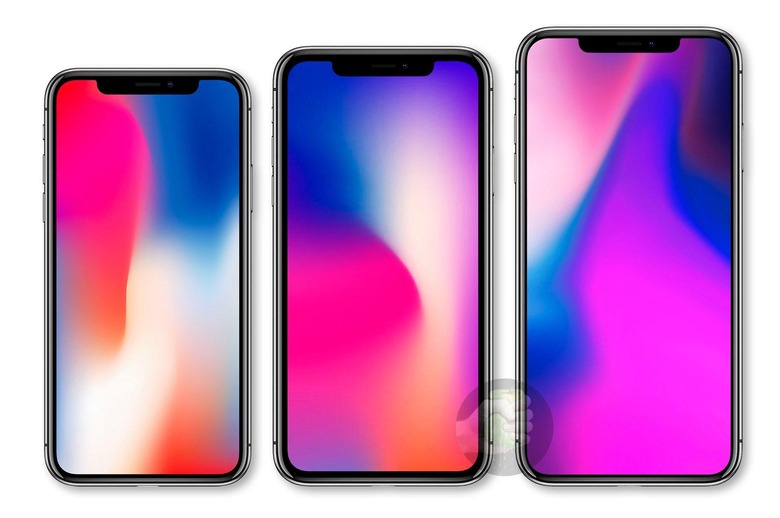 This is only the latest in a long line of leaks from inside players likely living on the assembly lines in China and South Korea. Have a peek at the timeline of links below to get a better idea of what's going on with the new iPhone collection, and what's coming next. We're expecting these devices to be shown at the same time and (quite possibly) the same place as the iPhone X was at its first event in 2017. Stick around and see!