New iPhone screen shown off in leaked pictures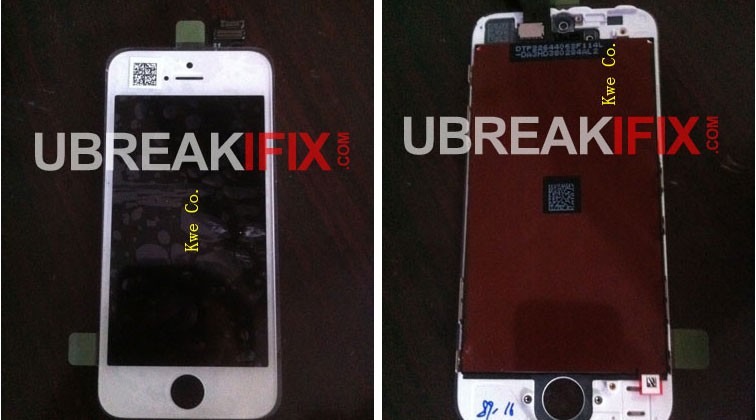 We're just a couple of weeks away from the rumored reveal of the new iPhone, and the leaks have been flooding in for some time now. Today we have yet another leak to share with you, this one supposedly showing off the 4-inch screen the iPhone will be sporting when it's (hopefully) revealed next month. The images first popped up on UBreakiFix, and give us our first real glimpse at the new iPhone's screen – assuming these are indeed picture of next generation iPhone components, of course.
If the rumors are true, then the screen on the new iPhone will come in at 4-inches diagonally, which is a pretty significant boost from the current models' 3.5-inch screen. These new photos seem to confirm that, showing off a screen that could easily support a 16-by-9 aspect ratio, which Apple is supposedly pursuing with the new iPhone. Another photo, which you can see below, shows off the phone's display connectors and serial number.
Given the sheer number of leaks we've experienced in the past few weeks, Apple's next generation iPhone is either the worst-kept secret ever or it's leading a number of people to just make stuff up. Both stand a pretty good chance at being true, but if the majority of these rumors are correct, then we'll be seeing an iPhone that differs quite a bit from the models that came before it. The new iPhone could potentially bring the biggest shift in iPhone hardware since the device was first introduced back in 2007.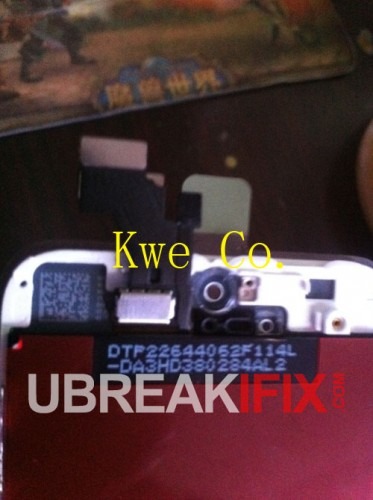 In order for that be true, however, then the rumors need to be true, and we won't know if they are until Apple actually shows us the next iPhone. We're hearing that Apple will do so at a still-unannounced event on September 12, with pre-orders going live that same day and the iPhone itself going on sale just over a week later on September 21. That means we're now less than two weeks away from this reported iPhone reveal, so stay tuned, because things should picking up rather quickly.
[via MacRumors]