New iPhone 6 video shows dummy units with current iPhone/iPod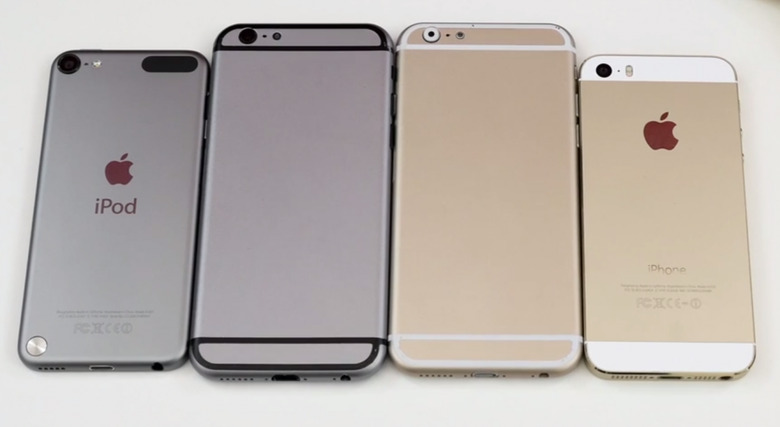 Apple's alleged larger iPhone is getting its share of speculation, and the latest video on offer is no different. In this one, we see what is touted as an iPhone 6 dummy unit next to the other two current Apple handhelds, the iPhone 5S and iPod Touch 5th generation. The iPhone 6 was created using "leaked" mock-ups, meaning it's far from anything official.
The video, created by 9to5Mac, give a great idea of just what we're allegedly getting with a new iPhone. Larger, of course, with a 4.7-inch screen being floated around the rumor mill. We also see the redesigned button layout, with the power button being moved to the right side of the device next to the SIM card tray. The volume buttons are also different, an elongated design versus the circular ones we see now.
The camera on these dummy units are also protruding, which is an odd choice for Apple to make. Thinner overall, the camera sticking out slightly takes away from the sleek finish we're used to from the iPhone. The iPod/iPad-esque aluminum build with rolled sides is nice, but a camera sticking out? Not so much.
Take a peek at the video below, and let us know if you want a bigger iPhone now that you've seen it next to the current model. In-hand, a larger device is typically not a problem, but for those used to the iPhone — it just might be less desirable.
Source: 9to5Mac