New iPad Internal Cable Surfaces, Hints At Redesigned iPad 3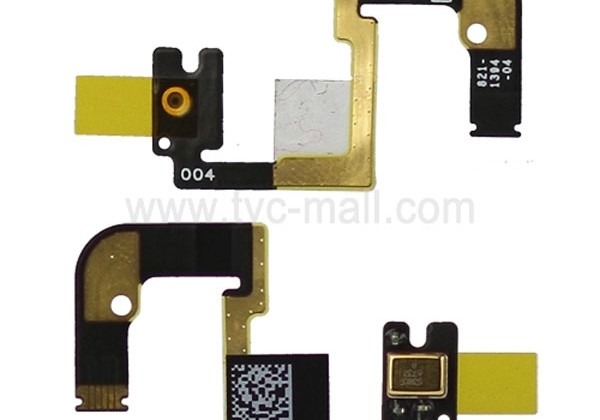 We have been hearing a bunch of rumors on what the future brings for the iPad lately. The rumors so far are pointing to a thicker iPad 3 with very high-resolution retina display and possibly a smaller iPad in the 7.85-inch range. A new part has surfaced on a Chinese iPhone site called TVC-Mall that is for an iPad. The catch is that the part has a design that is different from what the original or iPad 2 uses.
This has raised suspicion that the part may be for the iPad 3. Granted the part could be something else altogether, so we are taking this with a healthy dose of skepticism. The internal iPad cable is reportedly for the microphone inside the tablet. It has some short turns in the design where the cable in the iPad 2 has a pair of 90-degree bends.
The rumor fans out there are thinking that perhaps the new cable is for the iPad 3 and needed different bends to work with the high-resolution screen that is expected to be thicker than the current iPad. This could just be a mislabeled part of perhaps a prototype part left over from one of the existing iPads. Still, it could be a part that shipped early for the iPad 3 expected sometime next year.
[via CydiaBlog]