New Images Seem To Confirm NFC On The iPhone 6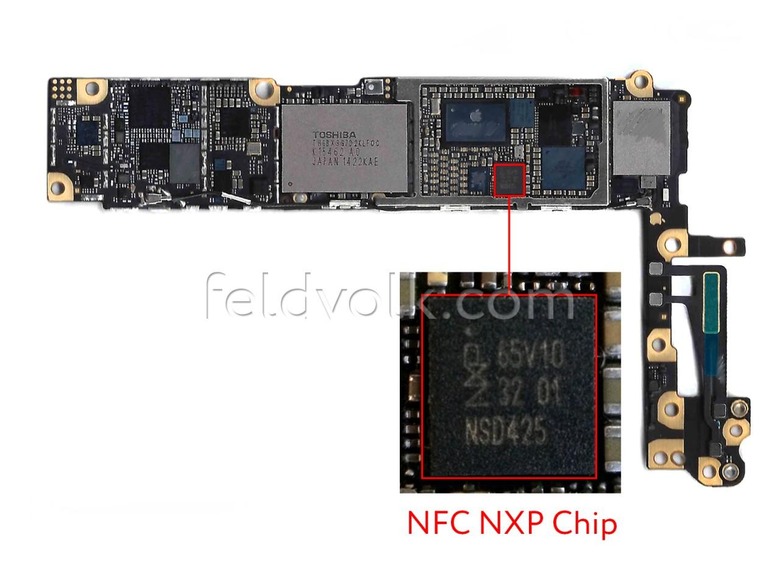 Speculation continues to flow regarding Apple's inclusion of NFC in their upcoming iPhone 6. A new report all but confirms that, as a familiar face has their hands on an Apple logic board. If it's the real deal, we can finally see the component that will give iPhone users NFC.
This comes to us from Feld & Volk, who post many of their close-up iPhone 6 images to Instagram. In these images, we see a small component labelled "NSD425", which is believed to be the NFC chip we've been hearing so much about. This should make fans who have waited for NFC on the iPhone very happy.
We also see the A8 chipset on board, which is believed to be a very nice, incremental upgrade over the current A7 chipset. The A8 is believed to be a dual-core, 64-bit chipset clocking in at 2GHz. That would be a significant improvement over the 1.3GHz A7 processor currently on board the iPhone 5S.
Though promising, it's not confirmed until Apple says it's so. We should hear all about this on September 9, when Apple is set to unveil their iPhone 6. Until then, we're left to assume the best, and fear the worst (no NFC!).
Via: Sonny Dickson