New iMac benchmarks boast 25% performance increase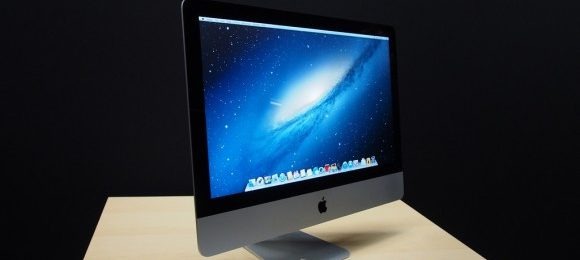 The new iMac is out in full force today. The 21.5-inch model is shipping now, while the 27-inch version is seeing a 2-3 week delay. People are already taking theirs apart to see what's on the inside, and now we're starting to see benchmarks appear. Primate Labs has run some of their own, and they're witnessing a performance increase of up to 25% from last year's iMac.
The benchmarks focus on the 21.5-inch models, since the 27-inch versions aren't shipping for a couple more weeks, and the benchmarks show that the latest high-end 21.5-inch model scores nearly 25% higher than the 2011 model. Plus, the same version even beats last year's high-end 27-inch model by nearly 10%.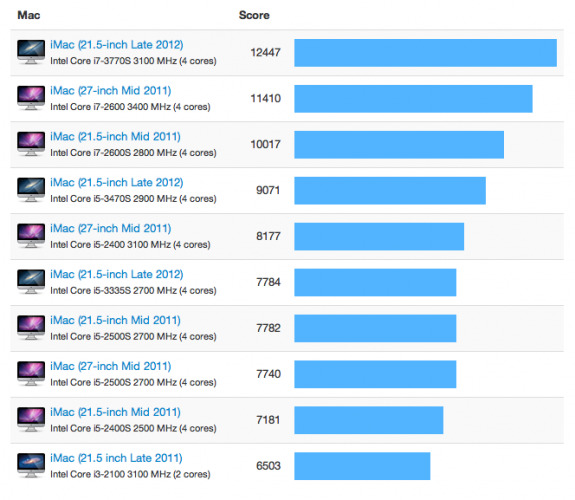 Primate Labs also compares benchmarks between the new iMacs and the Mac mini line, as well as the Mac Pro line. Obviously, the iMac wins overall against the Mac mini, but it's helpful to see exactly how much faster the iMacs are compared to Apple's other computer products. However, the comparison to the Mac mini shows that the mid-range iMac performs about the same as a high-end Mac mini.
Also, while you would think that the Mac Pro is way faster than any iMac, the benchmarks shows that the new iMac is now on par with all the Mac Pro models except for the high-end 12-core Mac Pro. Obviously, this is thanks to the lack of current-gen processors in the Mac Pros, which gives the new iMacs a slight advantage.