New HTC Desire 12s is not OCD-friendly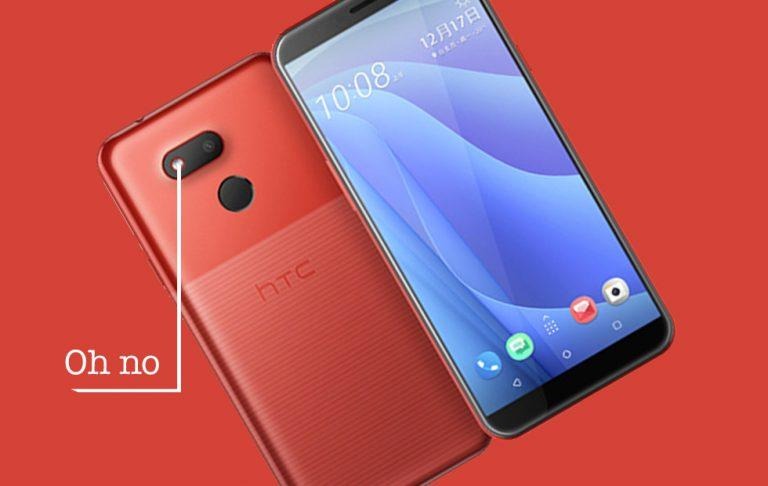 There's a new smartphone on the market from HTC, and it has a back-facing camera setup that's a little off-center. Instead of planting the entire camera array in the middle of the phone, they've decided to place the one lens in the center, making the whole backside rather uncommon. We've certainly seen our fair share of off-center camera setups before, but never one quite like this.
The display on this smartphone is 5.7-inch (1440 × 720 pixels) HD+ 18:9 2.5D, and there's a Qualcomm Snapdragon 435 inside. There's at least 3GB RAM inside, and at least 32GB internal storage. There's a 3,075mAh battery, the unit sizes in at 154.2 x 72.7 x 8.3 mm, and weighs around 150g. This device has access to 4G VoLTE, Wi-Fi 802.11 b/g/n, Bluetooth 4.2, GPS + GLONASS, and NFC.
This smartphone looks a lot like its brethren – like the HTC U12+ for example – but just ever-so-slightly different. This new device has a 13MP camera up front and another 13MP camera around back. The front-facing camera has an f/2.4 aperture with LED flash.
The back-facing camera has an f/2.2 aperture, LED flash, PDAF, and 1080p video recording abilities – and it's off-center. The pill-shaped grouping of the LED flash and the camera are not centered as they were with previous HTC U smartphones. They're also not angled in a way that would indicate they're meant to be used in landscape mode.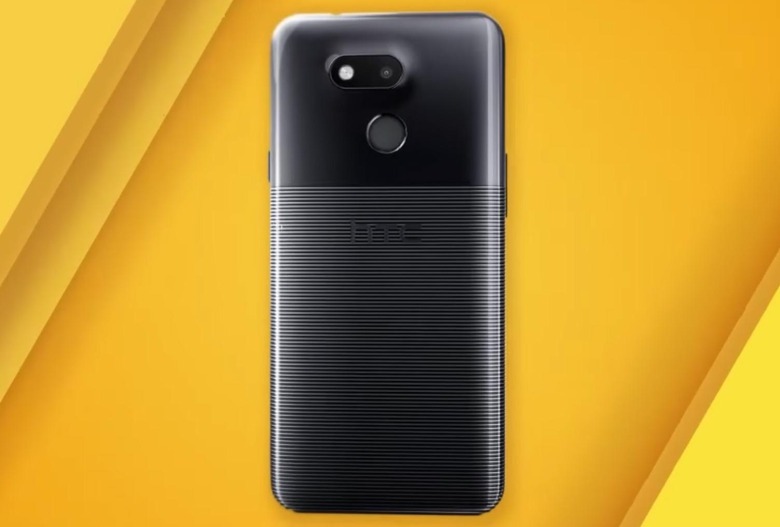 Instead, it would appear as though the designers of this smartphone wanted to see how it felt to place the camera lens in the center, the LED to one side, and no regard payed to the centering of the HTC logo. Look at that nonsense. I could MAYBE get onboard with an off-center camera array if the logo (also on the back and of approximate similar size to the camera array) were also off to one side. But it's not. One is one way, the other is the other. And now it makes an otherwise beautiful smartphone look like it's got an uncorrected mistake on its back.
The HTC Desire 12s isn't a phone you'll likely see available at your local carrier – it's not really meant for the USA. Instead it'll be released in Taiwan, and probably Taiwan only. This device will be released in a couple different iterations. One will have 3GB RAM and 32GB internal storage, and that'll cost NT$5990 (approximately $194). The other is a 4GB/64GB model for closer to NT$6990 (approximately $226).