New HP Elite x3, Lap Dock sighted at MWC 2017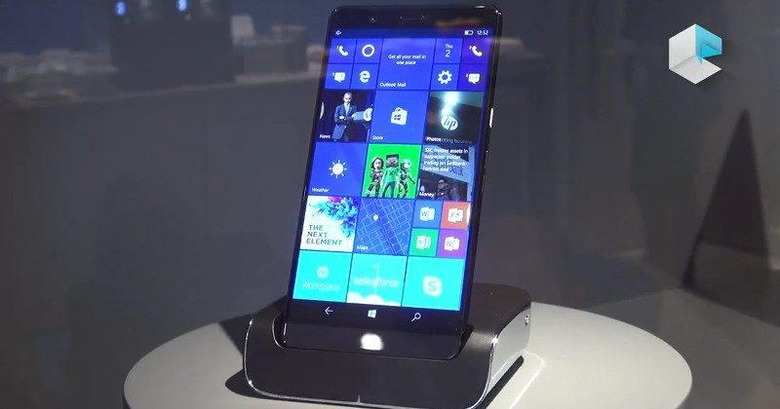 Android smartphones may have dominated the MWC 2017 show but there was at least one non-Android handset that was catching the crowd's attention. That is none other than a still unannounced new Elite x3, which could even be an Elite x4, still the highest end Windows 10 Mobile phone you can get your mitts on. Although HP didn't allow anyone to touch the smartphone from its rotating pedestal, just a cursory look at the Elite x3 and its companion Lap Dock was enough to fuel speculation of a refresh coming soon.
Without knowing the specs, this smartphone could be the Elite x3 (2017) or even an Elite x4. The changes in design are both subtle and significant at the same time that it could still go either way. For example, it shoved the front camera to the opposite edge, now on the left side of the phone. In line with the trend, HP seems to have made the smartphone's bezels a tad thinner. It did so by relocating the previously front-blasting speakers to the back. Which theoretically presents a problem since the speaker would be covered when placed on the Desk Dock.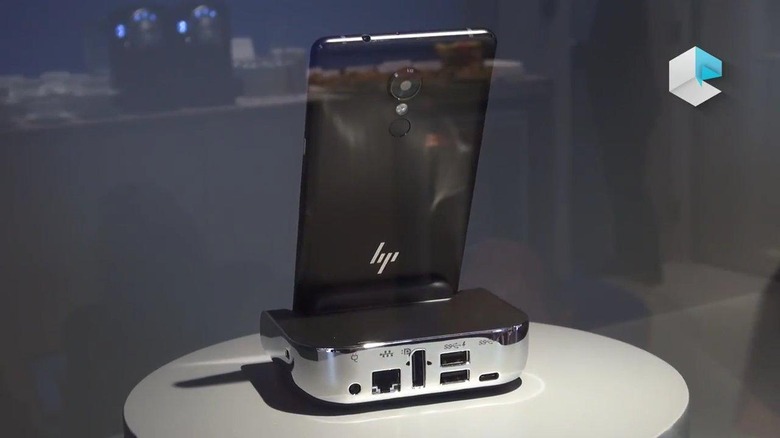 It isn't only the Elite x3 itself that's getting a visual refresh. Even its Lap Dock has been changed just a bit. Now it looks more like a traditional, bulkier laptop, though functionality is pretty much the same. The screen size is around 14 or 15 inches and it has two USB 3.0 ports in addition to two USB-C ports.
HP continues to position the Elite x3 as the smartphone for professionals, even those in law enforcement. While positively received by critics and customers, its focus on the enterprise meant that most consumers, especially those that can't afford the Elite x3's initially steep price, are left with less than appealing Windows 10 Mobile devices. There is still no word on whether HP plans to also give the Elite x3 some updated hardware though it doesn't seem to be too much in a hurry to do so.
VIA: Noteboook Italia