New HP Chromebook for education unveiled by Google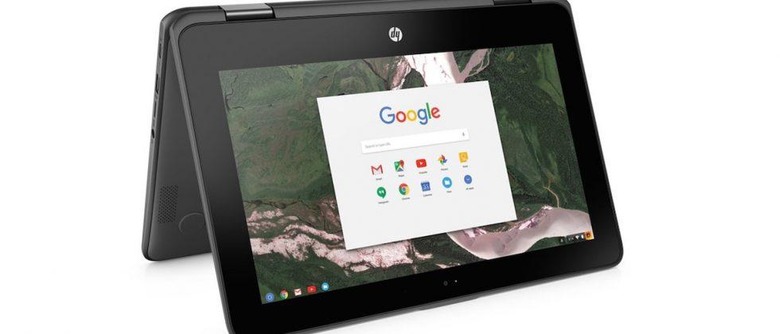 Earlier this week saw Google's senior VP of hardware clear up some remarks about the future of first-party Chromebooks. Fortunately, if you're a fan non-Google-made devices, the future continues to be bright with plenty of Chromebook options. The latest laptop comes from HP, Google has revealed, and is aimed at students in the classroom: the Chromebook x360 11 G1 Education Edition.
The device will launch in mid-April, and while a full list of specs wasn't offered, the Chrome OS laptop will feature USB-C charging, a rugged 360-degree convertible form factor, a camera that faces forward when in tablet mode, and an optional stylus.
While HP's G1 may be a bit lacking when compared to more high-end Chromebook models, like Samsung's newest offering, it's designed to be more in-line with the laptops recently announced by Acer and Asus, which focus on getting a low-price Chrome OS device in the hands of students. Like other education models, the HP's design allows to be easily repaired by IT departments.
Google's announcement also went on to point out that Chromebooks are the best selling laptop and tablet models in Swedish schools, outpacing iOS and Windows devices by a wide margin.
SOURCE Google