New Gmail Confidential Mode auto-expires and locks emails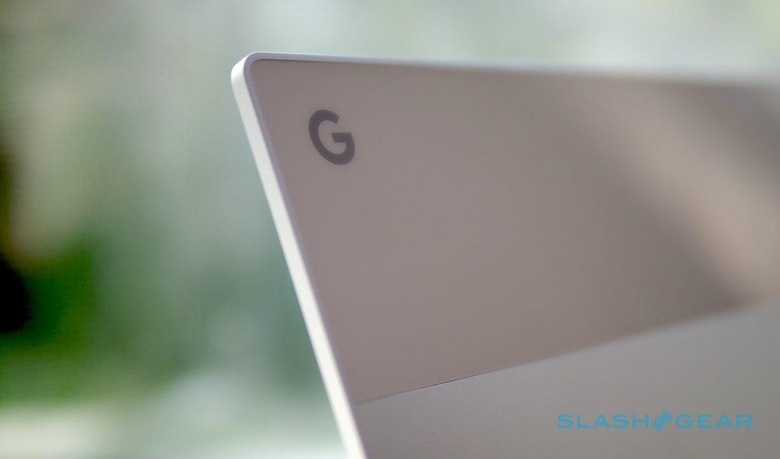 Gmail's big update on the web won't just be a visual and productivity treat, it'll also apparently be a more secure one courtesy of a new Confidential Mode. The existence of the upcoming refresh was confirmed earlier this week, closely followed by a number of leaks about just what improvements it would include.
On that list is a new sidebar, which will allow Gmail to integrate other Google services more readily. For example, the sidebar will be used to show Google Calendar, for easier scheduling, along with Google Keep, the company's notes and task manager. Other new features are expected to include the ability to snooze emails, and Google Inbox-style automations that pull out relevant content such as order tracking numbers.
Now, a new leak suggests the refreshed Gmail will also attempt to make email more secure. Screenshots shared with The Verge show a "Confidential Mode" which will control things like email expiry and limit what recipients of messages can do with them. It will also allow emails to be locked down.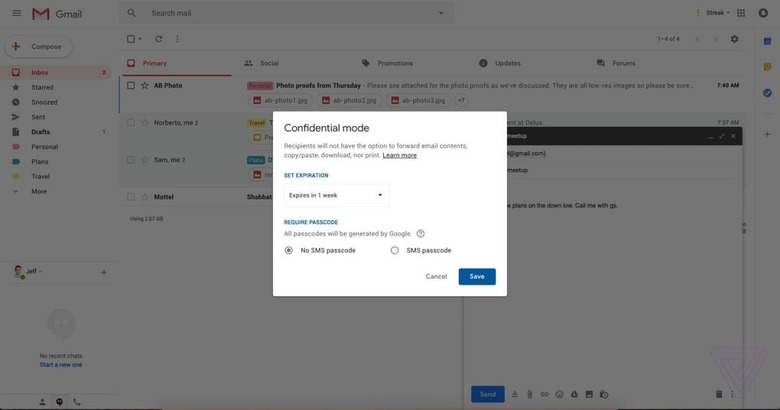 For instance, senders will be able to set a passcode, delivered by SMS, that must be entered before the email can be opened. An expiration date, meanwhile, will automatically delete the message after a certain preset length of time, such as a week. Recipients will be warned of that expiration date when they receive the message.
If that sounds a little too much, then simply being able to prevent people from forwarding, downloading, or copying a message – or its attachments – may be sufficient. The new Gmail will allow for that, too.
Google's email service isn't the only one to support security features like these, and in most of the cases it's not the first, either. However they're more typically included in enterprise-focused software, such as the desktop version of Microsoft's Outlook. Exposing them to regular email users is less common, though with Google pushing its service not only to the public but businesses as well, Gmail's additions could make it more alluring for companies looking to jump ship with their email service.