The new Ford Bronco could well be the most hotly-anticipated car from the automaker this decade, and so consider our attention grabbed by this Ford Bronco R race prototype. Unveiled to confirm Ford is headed to the Baja Peninsula for the Baja 1000 rally, the bolshy off-roader promises hints of the upcoming road SUV we're expecting next year.
It's not, of course, Ford's first rodeo at the Baja 1000. Indeed the Bronco R race prototype arrives just in time to mark the 50th anniversary of the original truck winning the race, with Rod Hall at the wheel.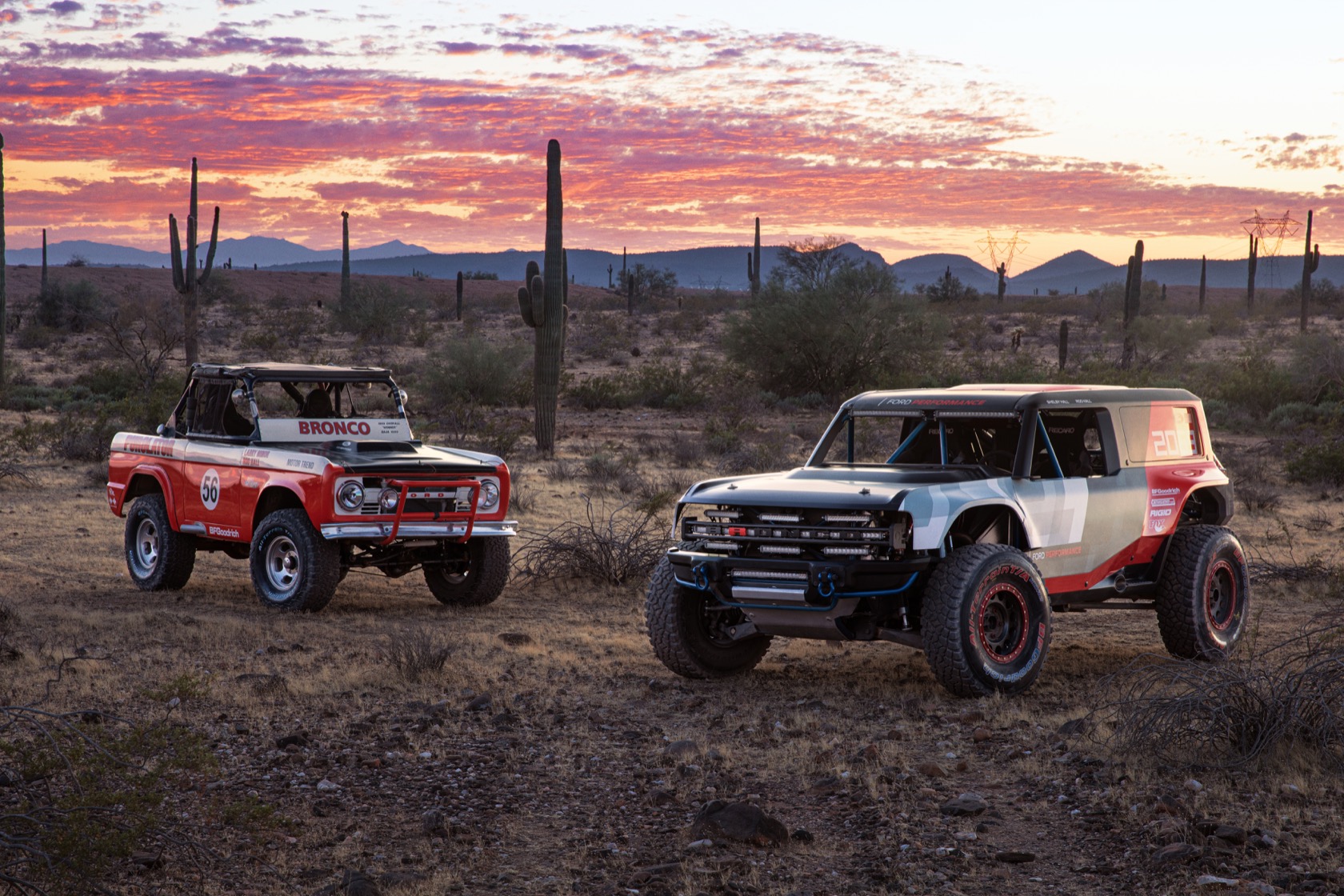 The livery of this new prototype was inspired by that 1969 racer, in fact, and Shelby Hall – who happens to be Rod Hall's granddaughter and an off-road racer herself – will be responsible for driving a portion of the upcoming race. In the process, Ford is hoping to demonstrate that the Bronco will have legitimate credibility in the rough stuff.
Ford is keen to point out that this particular truck is a one-off, a prototype that takes echoes of the original first-generation Bronco and combines them with hints of the upcoming production model. Much of what you see is defined by the requirements of the Baja 1000 itself. That includes plenty of aero work on the lightweight composite body.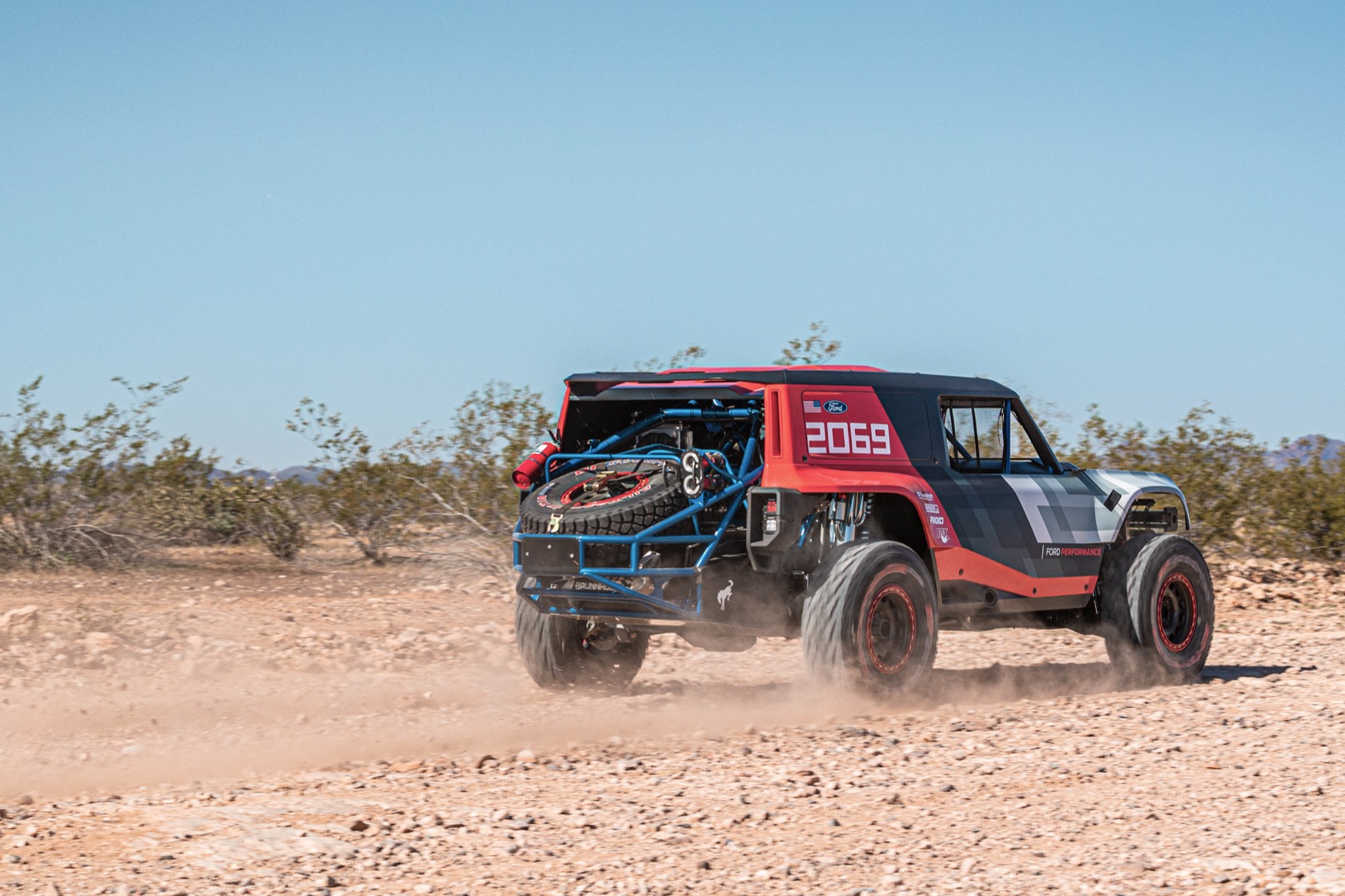 There's a clamshell hood and roof, and the latter has a cut design so that those in the rear get a second-row hatch for entry and exit. 15 LED Rigid lightbars help outline the new Bronco branding, which Ford has repeated on the washer detailing. Those washers hold the composite skin of the truck to the racing-spec roll cage underneath.
Inside, Recaro lightweight off-road racing shells are fitted for all, while the instrument panel has been pared back as another nod to the original Bronco. MoTeC data acquisition tech has been fitted for real-time metrics tracking, something Hall didn't have fifty years ago.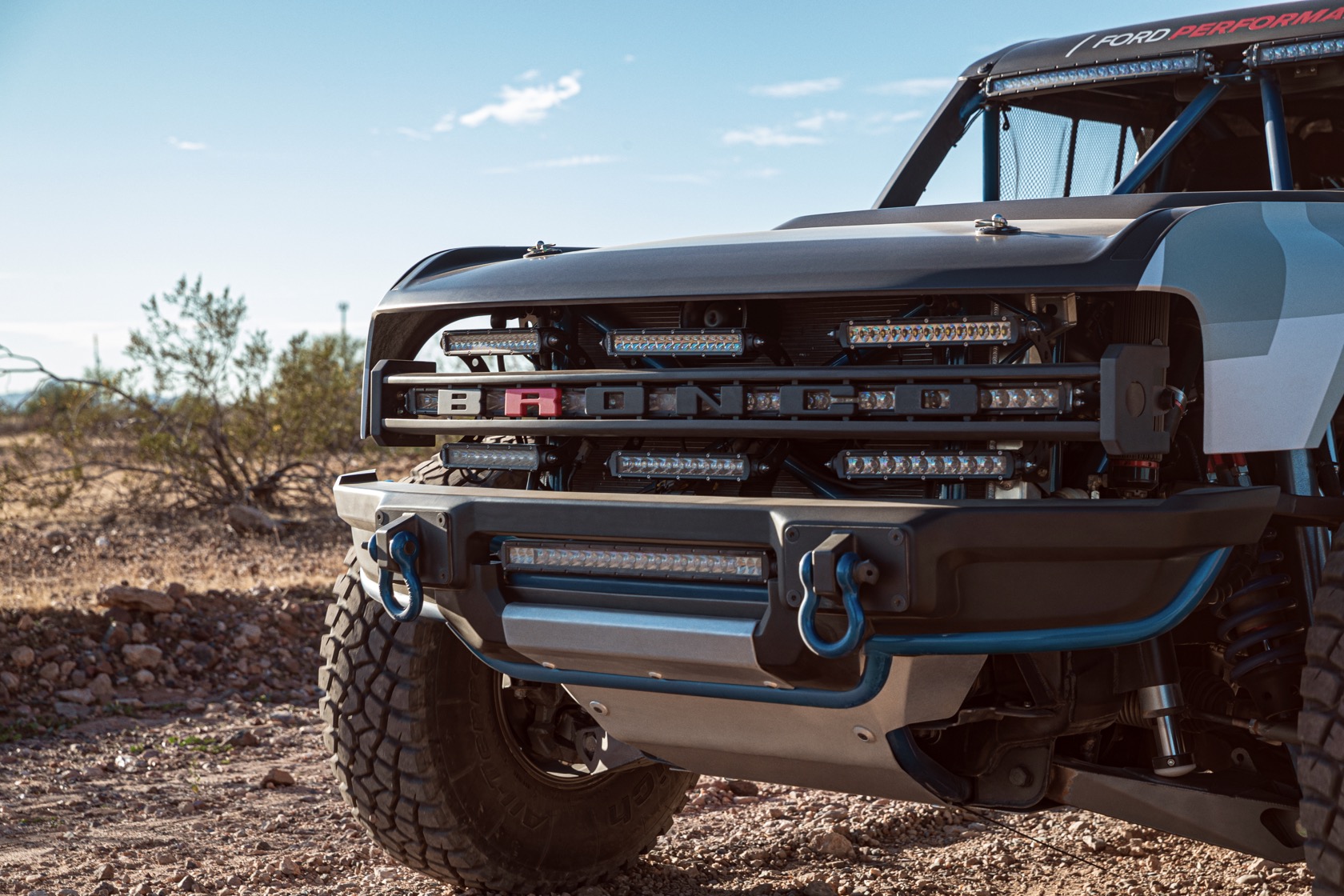 Underneath it all is the same modified Ford T6 architecture that's earmarked for the production Bronco. Of course, it has gone through some revamps to make sure it's up to the challenges of the race. That includes independent front suspension with a full 14-inches of travel, along with a production-based five-link rear chassis design boasting up to 18-inches of travel.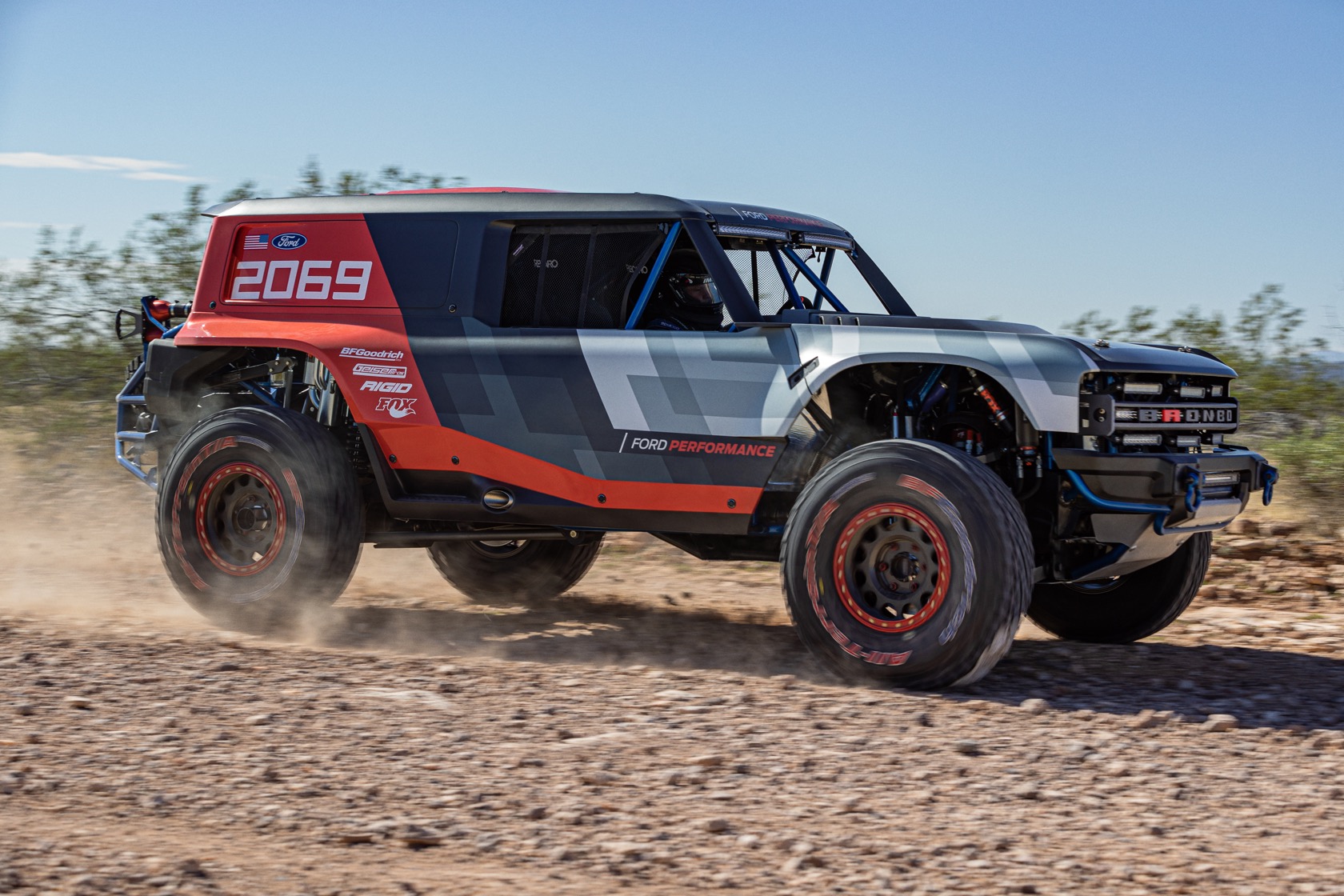 There are custom Fox shocks, while the 17-inch beadlock-capable aluminum wheels are shod in 37-inch BFGoodrich rubber. "For the endurance needs of Baja's 1,000 grueling miles, we built in a limited number of race-focused parts," Brian Novak, Ford Performance off-road racing supervisor, says of the prototype. "But even the twin turbos of the EcoBoost engine are representative of what the production Bronco will offer."
We'll see that production Ford Bronco in the Spring of 2020, the automaker promises.