New Force Unleashed DS info revealed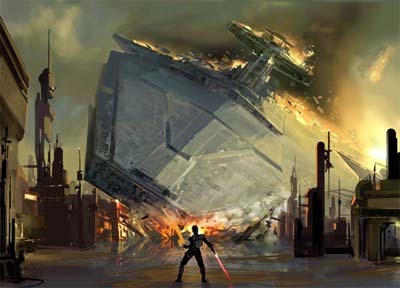 I've had my eye on Star Wars: The Force Unleashed for some time (as any Star Wars fan would). However, I'll admit that I've really only had my eye on the information pertaining to the Xbox 360, PS3 and Wii versions. Then again, there really hasn't been much information on the other versions, but today we have a bit of insight into the Nintendo DS version.
The handheld version of the game will feature a third-person perspective with 2D cutscenes. Movement will be controlled with the D-pad, while other actions will be done mostly with the stylus.
What is interesting is that there will be a multiplayer mode that will allow up to four people to play together via WiFi. Have I mentioned that I can't wait for summer?
[via DS Fanboy]