New Flickr app supports Samsung Gear VR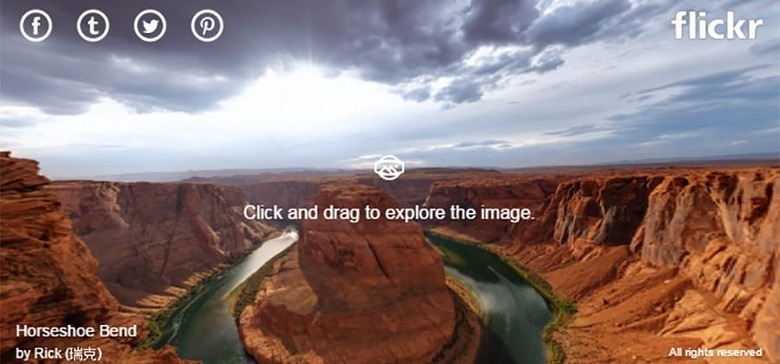 The amount of content that is made specifically for VR headsets like the Oculus or Samsung Gear VR is growing all the time. Flickr has announced a new app that gives users a 360-degree photo experience that supports Samsung Gear VR. The app is called Flickr VR and is for compatible Samsung smartphones.
Flickr says that over the years users of the app have uploaded tens of thousands of 360-degree photos and Flickr VR is a new way to explore those photos. The user interface of the app shows Gear VR users a carousel of the top curated 360-degree photos form Flickr. Any of the images chosen by the user will take them to another place where they can explore all around in virtual reality.
Among the cool 360-degree offerings on Flickr are views of the Aurora Borealis in Finland to Horseshoe Bend of the Colorado River in Arizona. I'm sure that more 360-degree photos will be added as time goes by.
It's unclear if only the curated 360 images are offered via Flickr VR or if you can explore all of the images using the Gear VR headset. Flickr also promises new features and experiences for 360-degree photos on VR headsets, web and mobile are in the works.
SOURCE: Tumblr