New Final Fantasy 7 Remake images revealed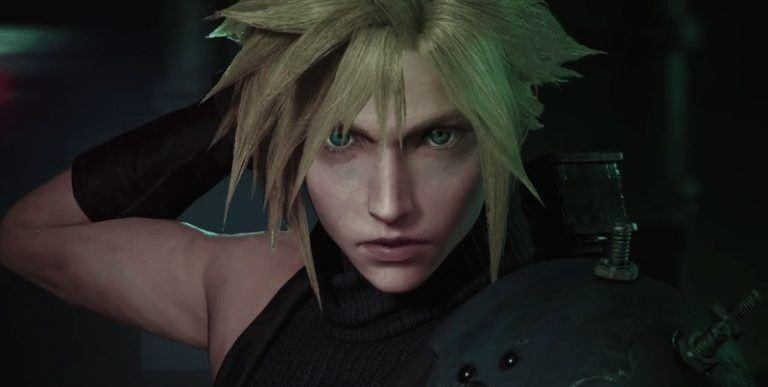 The long-awaited and eagerly-anticipated remake of Final Fantasy VII still has a way to go in terms of development, but at least developer Square Enix is revealing that progress is being made. At the 2017 MAGIC (Monaco Anime Game International Conference) event, director Tetsuya Nomura showed off two new screenshots of gameplay, as well as a new image from Kingdom Hearts 3.
The first image shows heroes Cloud and Barret battling the Guard Scorpion, one of Final Fantasy VII's earliest boss enemies. As you'd expect with 20 years of technological development following the original's release, the remake features a lot more details and effects in its graphics.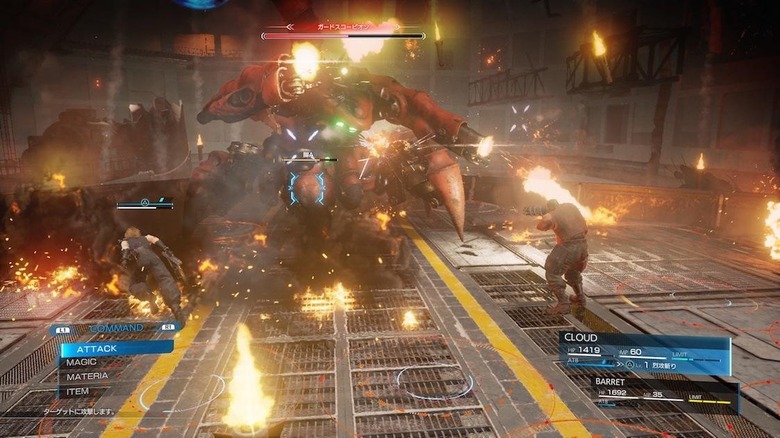 In the second image we can Cloud taking cover behind a crate while battling an enemy soldier. Both shots show that the HUD menus, in their current form, are sleek and minimal.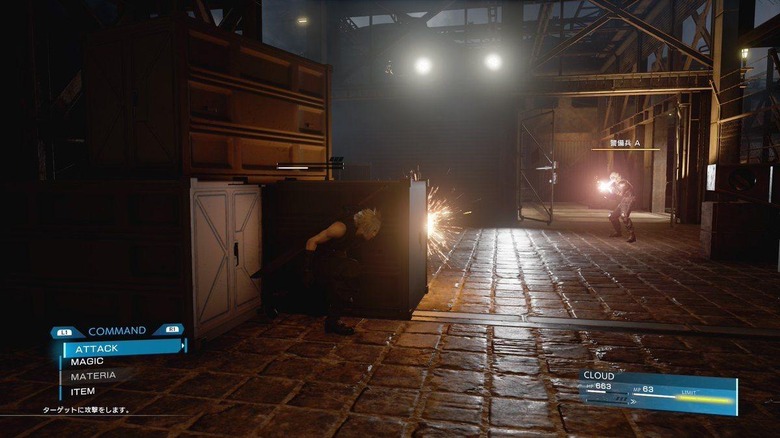 Nomura didn't drop any bombshells of new information about Final Fantasy VII Remake, but did share a few small details about gameplay. This includes that the combat system is being designed to "happen without interruption," and that environment scenery will be "partly destructible" during battles. Also nice to know is that allies won't take damage from players' grenades.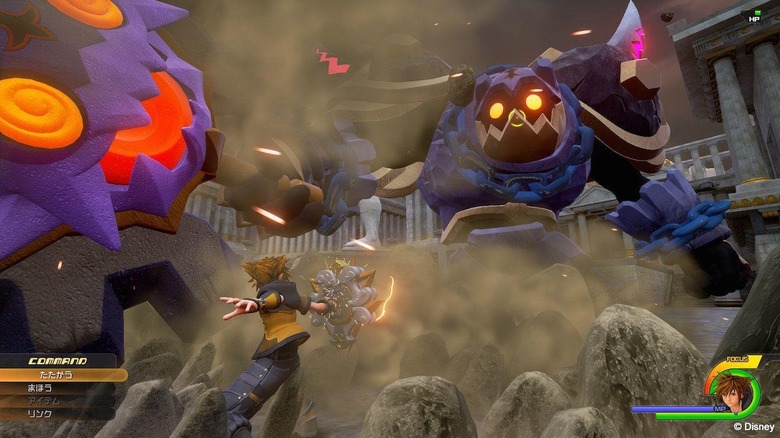 As for Kingdom Hearts 3, again not a lot of new information was revealed, but the new screenshot shows a new enemy, with hero Sora using the Keyblade's new transforming ability. Nomura noted that here it was being used as a shield, called Power Form, but it will be able to change in many different things, including a chariot.
Both Final Fantasy VII Remake and Kingdom Hearts 3 are still without scheduled release dates, but with this year's E3 quickly approaching, hopefully we'll soon hear something new.
SOURCE Gematsu