New Facebook Calendar View makes finding events easier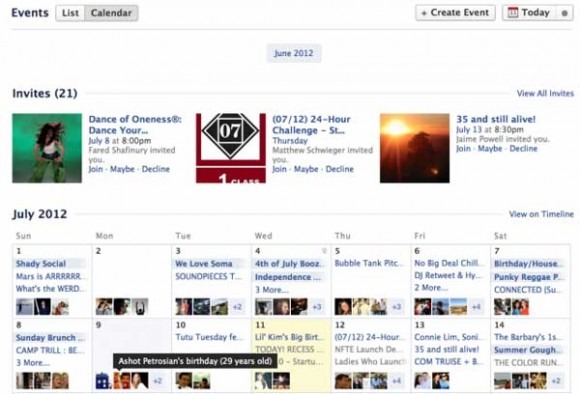 Facebook has been the place many people use to invite friends and family to special events for a long time now. The catch is that those invites are very easy to miss for a lot of users, meaning they don't get to participate. Facebook has finally launched a redesign for Events adding a Calendar View to the mix making it much easier to see an event coming in advance.
This particular redesign started as a Hackathon project about a year ago and started replacing the old Events page for all users yesterday. I would suspect it's in place for everyone as of today. To get the new Calendar View, you still have to go through the Events link on the left side navigation of your Facebook page.
Once there you can see a calendar for the month with all the events on a specific day they're happening listed. The page shows birthdays and any other event you're invited to. On a birthday listing it even tells you how old the person is going to be. You can also opt to view the List View, which isn't as easy to read.
[via TechCrunch]