New Echo Dot appears in now-deleted Amazon tweet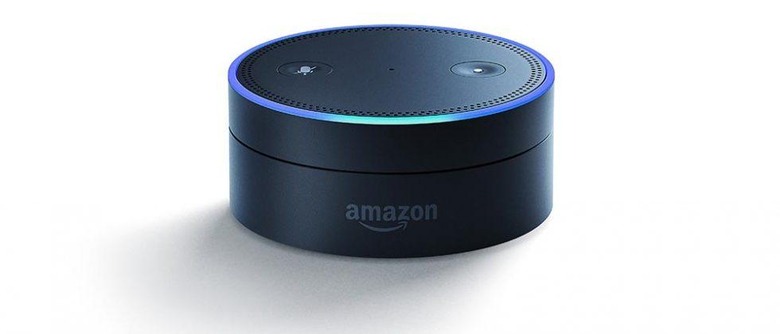 If you go to Amazon's Echo Dot page, it says that it is currently sold out. That may not be the case for long if a now-deleted tweet from Amazon itself is any indication. According to the tweet, Amazon has a new Echo Dot device in the pipeline, one that is priced at $49.99 USD — a much cheaper price than the previous iteration's $89.99 USD rate. With the Echo Dot, any speaker you have can be used as part of the larger Amazon system or, alternatively, Echo Dot can be used on its own as a standalone device.
The tweet reportedly went live on the Amazon Echo Twitter page, where it was visible for a little while before being deleted. The tweet is said to have read the following: "Introducing the all-new Echo Dot. Add Alexa to any room — now for just $49.99." The tweet also contained a link which is said to have taken users to the current Echo Dot's product page.



Amazon Tap Review – Alexa's not listening




It's hard to imagine the tweet is anything other than a perfect confirmation that a new Echo Dot is inbound, something that would surprise no one considering the current version has been sold out for a couple of months with no signs of returning. The lower price point will be a welcomed addition and, potentially, will get Amazon's Alexa into the homes of more potential customers.
The big question at this point is whether that price reduction is going to come with any sort of significant tradeoff in terms of functionality or features. While we'll almost certainly see different specs, the device's features will probably stay the same including things like voice control, compatibility with existing speakers, and Alexa Voice Service.
SOURCE: Recode