New DS colors confirmed for Europe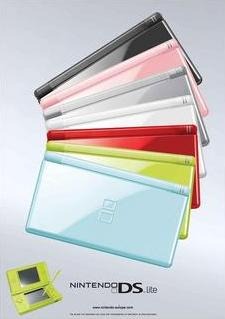 Remember those new DS colors that we showed you the other day? Well it looks as though the rumors were true, and the colors are real. Well, they're real for Europe at least, which would explain why they started showing up on a Spanish site first.
Nintendo has officially begun distributing these advertisements which clearly show some new colors for those in the European region. You can never have too many colors, right? Europe is especially in need of a few new colors, as they've not been as fortunate as the US or Japan in getting some of the extra ones we've seen. Of course now I'm wondering when we'll see these new colors hit the US shores.
The release date for the new colors was spot-on as well. Look for these to hit stores on June 13th as predicted.
[via DS Fanboy]