New Chromebook owners get 1TB Google Drive storage for free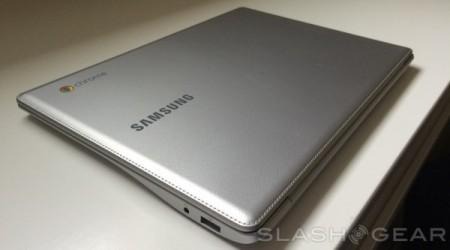 Are you in the market for a new computer this holiday shopping season? If so, Chromebooks might be on your short-list of possible purchases. The pros and cons of Google's cloud-centric computers can be debated breathlessly, but one there's one feature that might put you over the top this year. Google is giving anyone who purchases a new Chromebook a full terabyte of cloud storage via Drive for two years. Free. that's right, buy a Chromebook, get 1TB cloud storage for two years at no cost.
That's a $240 value — or a free Chromebook, if you want to look at it that way. Google says the offer must be redeemed ahead of January 1, 2015, though.
Still, once that Chromebook is unwrapped and activated, the redemption is easy to do and links right to your Chromebook.
In the ongoing race for cloud storage pricing, Google is a leader. Free only puts them over the top. While you typically get free Drive storage when picking up a new Chromebook anyway, you almost never get a full terabyte. The last time Google gave away a terabyte of storage with a Chromebook was the Pixel.
Keep an eye on black Friday and cyber Monday deals, everyone. You never know, that terabyte of Drive storage might end up cheaper than you thought!
Source: Google