New Barracuda tipped at FCA dealer conference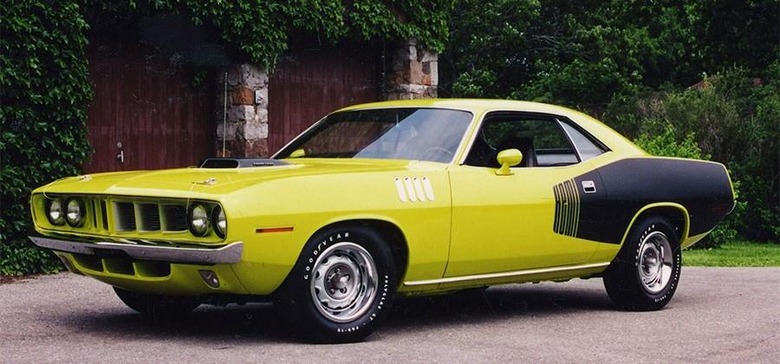 One of the best muscle cars to come out of the 60s and 70s was the Barracuda. Many of the muscle cars still cruise the streets today and command huge money when restored properly. Rumors have been swirling for years now that Fiat Chrysler Automobiles is going to bring the Barracuda back to the market after a decades long hiatus as a Dodge.
This is the sort of news that gets muscle car fans excited, and worried at the same time. We all remember the terrible decision that brought the Dart back as a four-door economy car with nothing but the name in common with the muscle car of yore.
Reports are coming in that FCA is talking up new vehicles that will be landing in showrooms in the next 12-24 months and the Barracuda is among the cars being shown off. FCA plans to toss 30 new and significantly refreshed models on the market in the next 12-24 months.
The rumors of the Barracuda returning indicate the car will be smaller than the Challenger is and will come in coupe and convertible form. People familiar with the model claim it will have modern styling. That means any hope of a retro styled throwback like the Challenger are dashed. It's worth noting that a lot of salt is needed here.
SOURCE: Autblog