New Balance RunIQ now available with Intel inside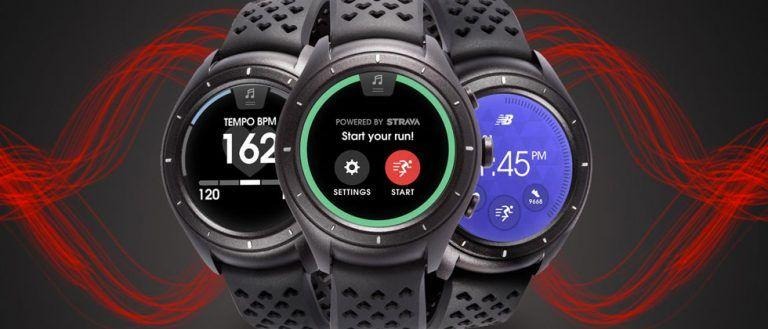 New Balance released their RunIQ smartwatch this week with Android Wear inside run by an Intel Atom processor. This device is made to be an active wear watch, tracking the user's workout with heart rate, GPS, and Wi-fi connectivity. This device has the ability to sync and store music with Google Play Music, sync with STRAVA for the sharing and analyzation of workouts, and one's own smartphone with Bluetooth.
This device has a 1.39-inch AMOLED display, which meant it'll be amongst the brightest and most color-correct smartwatches on the market. This device has 512MB of DRAM as well as 4GB of internal storage. This version of the watch works with Wi-Fi only – at this time it does not appear that New Balance will be releasing any sort of mobile data version of the device.
As it is with all Android Wear watches, at startup this watch can be set to work in English, Spanish, German, French, Korean, Italian, or Japanese. Users will be able to make use of optical heart rate monitoring at the back of the watch as well as GPS for distance and location tracking. This watch also has an accelerometer and a gyroscope inside.
This watch has its own dedicated "one-tap LAP" button. That's unique to this watch in the Android Wear universe. New Balance suggests that this watch will last on a full battery for 24 hours with typical use, or for up to 5 hours with both GPS and heart rate monitoring running. Below you'll see the first presentation video of this watch as shown first earlier this year at CES 2017.
This watch will be available for a cool $300 immediately if not soon. Users will be able to access this watch through New Balance online or wherever New Balance electronics are sold. You might want to call ahead to wherever you're planning on buying one of these watches this week, as they might not be in all the sports enthusiast stores you might expect.