New Avengers: Endgame trailer features Captain Marvel at last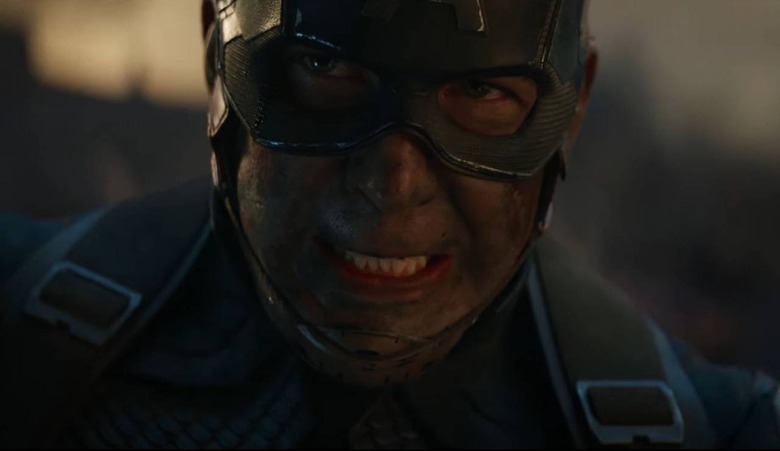 The latest trailer for Avengers: Endgame is here, and now that we officially live in a world where Captain Marvel has released, Marvel can start giving us a look at her impending team up with the Avengers. As you might imagine, her appearance in the trailer is brief, but she's in there, and she's presumably ready to help the Avengers solve their Thanos problem.
The first part of the trailer is actually a series of flashbacks to the origins of these heroes. Scenes from the first movies featuring Iron Man, Captain America, and Thor are included in black and white, which means we get to see wimpy Steve Rogers and Tony Stark's Mark 1 Iron Man suit once more. We also get to see blonde-eyebrowed Thor again, which might be a memory best left in the past.
In any case, the trailer doesn't really give away much when it comes to how the Avengers actually plan to deal with the destruction Thanos wrought. That's been true of all of the trailers so far, as they mostly just show the remaining Avengers rallying a response without telling us what that response is. Still, in an era where trailers can be accused of giving too much away, the fact that Disney and Marvel are playing their cards close to the chest with Endgame is probably a good thing.
All we know is that the remaining Avengers are mounting some kind of response, and they've got some new outfits to help them pull it off. It's also worth noting that Thanos hasn't made an appearance in these Endgame teasers and trailers. What has the Mad Titan been up to while the Avengers have been plotting on Earth? It's increasingly looking like we'll have to wait for the movie to find out.
Thankfully, we don't have very long to wait, as Avengers: Endgame will debut in theaters on April 26, 2019 – a little over six weeks for now. We'll probably see at least one more trailer or TV spot by the time the movie premieres, so stay tuned for that, and be sure to head down to the comments section to tell us what you thought of this latest one.