New Apple security screws block unofficial fixes: replacing old screws on repaired iPhones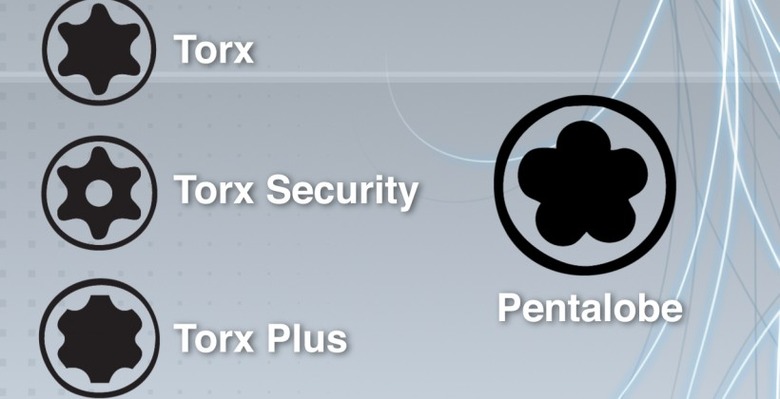 Apple has quietly changed its hardware to prevent hackers tampering with it, and it's a tweak at the most basic of levels: the screws that hold Apple gadgets together. According to iFixit, Apple has progressively shifted to a new type of tamper-resistant screw that isn't a regular Torx – the company describes them as "pentalobe security screws" – and normal electronics screwdriver sets can't handle them.
That, iFixit reckons, is Apple's idea all along: there are three different Apple screws in use, and screwdrivers that will handle them are in short supply. It presents a significant problem not only to unofficial repair centers but to home users who might want to do a DIY memory or battery replacement.
The new pentalobe screws were first spotted in the mid-2009 MacBook Air, holding the battery in place, and then spread to the 2010 MacBook Air and non-US iPhones. Now Apple is using them on the US iPhone 4, and – most sneakily – will apparently replace the regular screws with the new pentalobes if you take your handset in for repair.
iFixit is offering a $9.95 iPhone 4 Liberation Kit so that you can replace the Apple screws with regular Phillips alternatives, but that's not going to make the original problem go away.