New AOC monitors go near-borderless, modular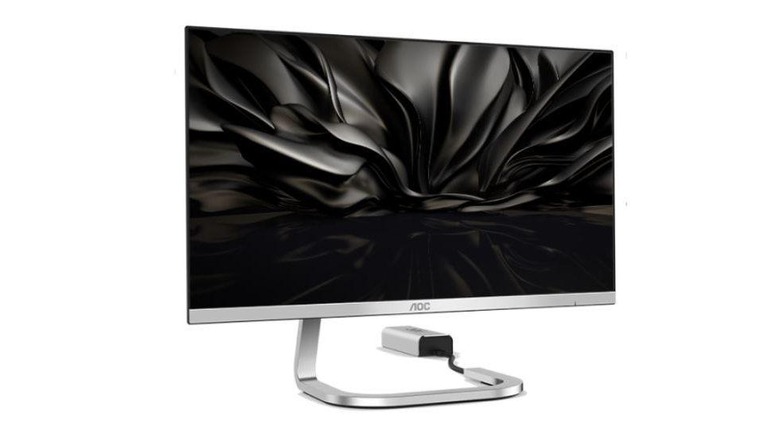 There are a lot of different monitors out there vying for your hard earned cash, each one with some (generally small) feature meant to make them stand out from the crowd. Regardless of which monitor you end up buying, cable management is usually still a concern. AOC has teamed up with Studio F.A. Porsche to solve that very problem in a new pair of monitors, the AOC PDS241 and the AOC PDS271.
With both of these monitors, one of the first things you'll likely notice are their modular input/output design. Input cables have been integrated into the stands of both monitors, with a modular brick holding hook ups for both HDMI and power. This, naturally, helps to keep those cables out of the way, letting the monitors sit on your desk without a bunch of HDMI and power cables ruining the view by lurking immediately behind them.
Both of these monitors are similar not only in design, but also in specifications. Both offer a full IPS panel that uses AOC SuperColor, LowBlue Mode, and FlickerFree technologies. Covering 100% of sRGB color space and 90% of NTSC color space, both of these monitors also boast viewing angles of 178-degrees.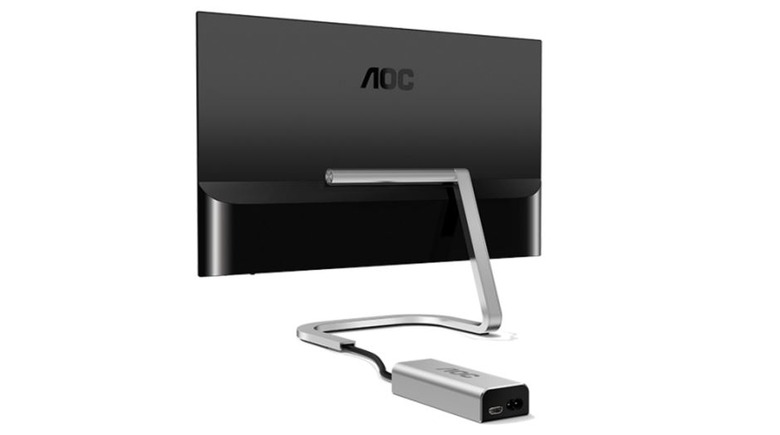 In fact, it seems that the only difference between these two monitors are their display sizes and prices. The PDS241, as you may have already figured out from the model name, is a 24-inch monitor, while the PDS271 offers a 27-inch panel. Other than that difference, though, these monitors offer largely the same experience: 1080p resolution with thin panels and slim bezels that make for a nearly borderless design.
AOC says that both of these monitors will be available exclusively through Amazon. While the PDS241 comes in at $199, the PDS271 will cost you $50 more. Listings for both are live now on Amazon, though they're both listed as out of stock – it looks like we'll have to wait a little while longer before Amazon begins selling them.